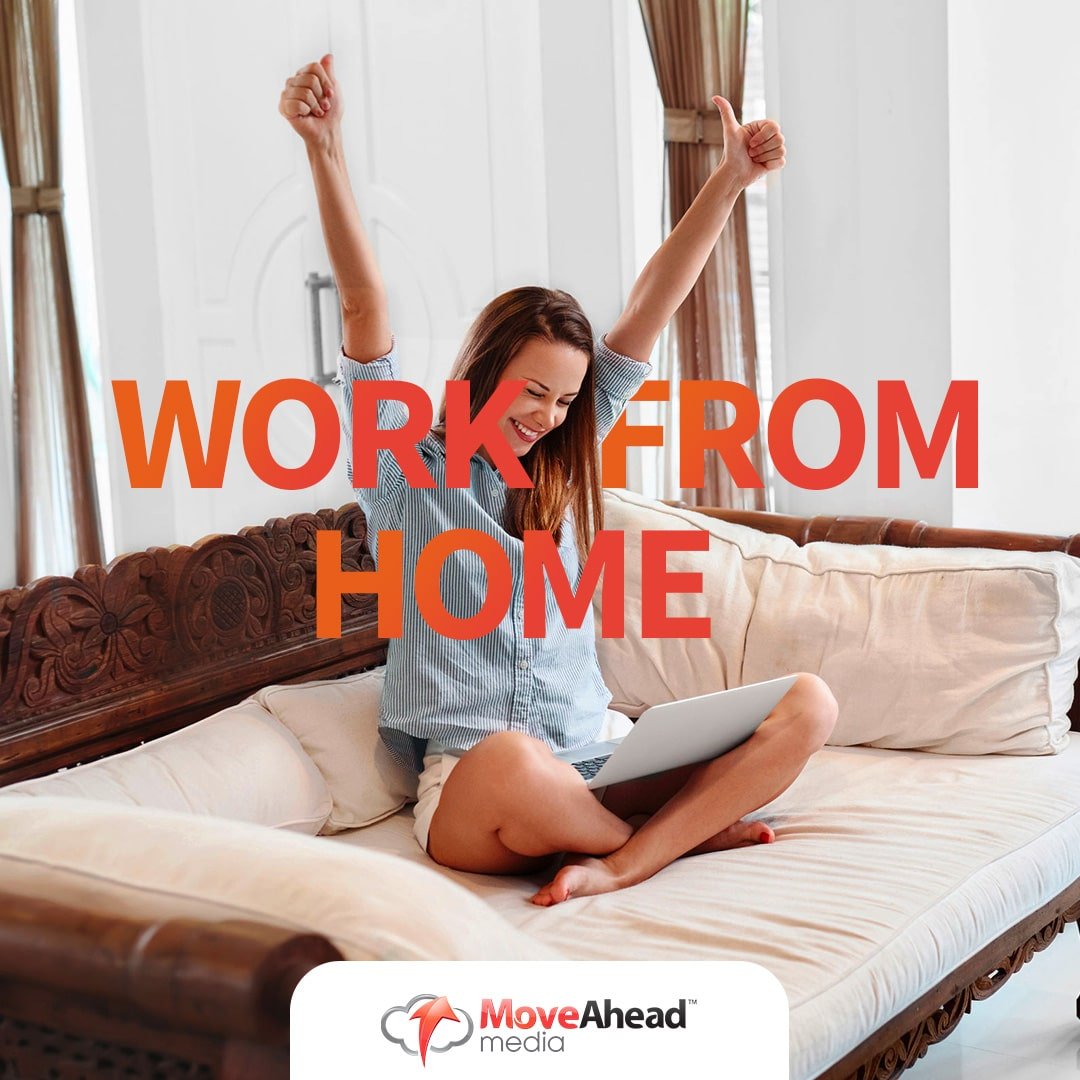 The New Normal: Working From Home
Working from home is now part of the "New Normal" for more and more people every day around the globe.
Here are 6 effective ways to work from home during the COVID Lockdown >
1 - Stick With Your Routine
Just because you're not commuting and going into an office doesn't mean you should skip your weekday morning preparations. Wake up at your normal time, shower, and get dressed in real clothes (not pyjamas!). It may sound trivial, but this helps you mentally prepare for the day ahead and get into the "I'm going to work" mindset.
It's also helpful to keep a set schedule. If you typical work nine-to-five hours, keep doing it at home. It's easy to lose track of time and if you can't stick to a typical work-life balance, you may find yourself getting easily burnt out.
2 - Create A Workspace
Although it's tempting to stay in bed or head to your sofa, those who successfully work from home agree that you're best off setting up a station. If you don't have a desk, use your dining room table. Besides making you feel like you're at an "office," this helps you maintain good posture, avoid distractions, and leave your work behind at the end of the day.
3 - Don't Just Sit There
Sitting all day isn't healthy even if you're at the office, but working from home means you skip your commute and have fewer reasons to get up from your chair throughout the day. You can invest in a standing desk if you prefer to work on your feet, but otherwise make sure to stand up regularly to stretch or move around.
If you've gained an extra hour or two from not commuting, it's a good opportunity to exercise, either by working out at home or going for a walk outside. A lunchtime walk can also help you feel like you're not stuck inside all day.
4 - Get Some Fresh Air
Since experts advise to limit contact with people who may be sick and many companies are urging employees to stay home, you're likely going to spend a lot of time indoors. Open your windows to let in as much natural daylight and fresh air as possible, and take short walks if you live in an unpopulated area — and be sure to wash your hands as soon as you return home.
5. Stay Connected
If you work in a team, make sure to check in regularly just like you would in the office. Create to-do lists to keep yourself organised and focused, and share the status of your lists with your supervisor so they know you're on top of your work. Besides email and messaging programs like Slack, it's a good idea to set up regular check-ins via phone or video conferencing like Skype, FaceTime, or Zoom.
6 - Fight The Urge to Multi-Task
This may seem like a convenient time to catch up on chores around the house, but it's easier than you'd expect to get distracted.
The same goes for other at-home distractions. If you meal prep or pack snacks ahead of time for the office, do the same at home so you don't get preoccupied in the kitchen. Chances are you don't watch TV at work either, so try not to leave it on, even if it's just background noise.
---
Get In Touch