Introducing Our LinkedIn Advertising Service
Many companies in the UK are already active on social media, especially Facebook since the country has over 42 million active users. However, what many companies forget is LinkedIn, which is essentially a social media network for the business community. In terms of users, LinkedIn is dwarfed by Facebook, but LinkedIn offers a variety of unique marketing features that other social media platforms simply can't rival, especially if you're a B2B business.
LinkedIn is all about networking. Essentially, professionals can connect with other professionals to form groups or networks, which they can then use to communicate industry news to each other, recruit new candidates, advertise their businesses, and much more. But how do you grow your network so that you can maximise your reach with your marketing messages? And, how do you get the most from your LinkedIn ads campaigns? Do you know how to monitor the effectiveness of your marketing strategy or how to publish content that can convert readers into customers? If you don't know the intricacies of LinkedIn advertising, you should partner with a leading LinkedIn Marketing agency in Bristol.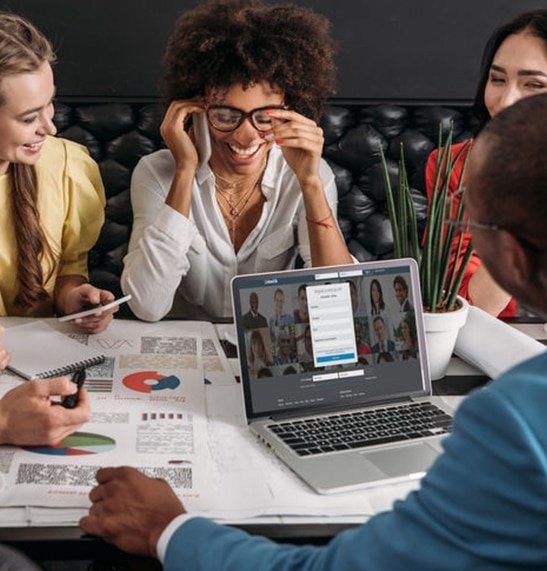 LinkedIn Advertising: Tips from the Experts at Move Ahead Media
At Move Ahead Media, we specialise in all forms of social media marketing, and LinkedIn is one of our areas of expertise. We know how to tailor content for specific audiences, grow your network, maximise your reach, and ultimately boost your bottom line by utilising the powerful features of LinkedIn advertising.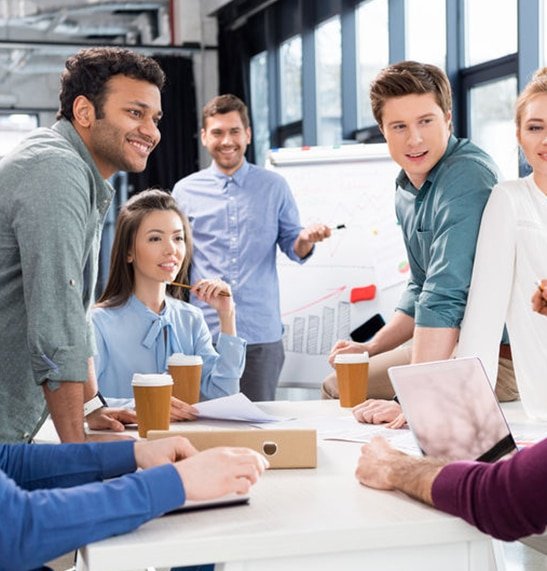 So, what kind of LinkedIn campaigns can you deploy? Here are a few examples of our LinkedIn advertising options. If you have any questions, we encourage you to contact our experts.
LinkedIn is all about building connections. For example, web writers might use LinkedIn to search for web developers to gain industry insights or search for work. Businesses, on the other hand, can build connections with potential clients. However, you need to know how to expand your network rapidly because otherwise, it can take months to connect with just a few hundred people. Our experts can grow your network efficiently. More importantly, they'll connect you to professionals that will prove beneficial for your business, whether they can lend you their expertise or invest in your products. We can even leverage your built-in fan base to grow your network – your employees are much more likely to share your content than other readers.
Any good advert, regardless of which platform it's designed for, needs to be filled with compelling content that attracts attention. However, creating Instagram advertisements is far different from developing ads for Facebook and Instagram. LinkedIn is a social media network for professionals, meaning you need to tailor your content accordingly. The good news is that as many as six out of ten LinkedIn readers are interested in reading news concerning industry insights, and the same can't be said for Facebook. Essentially, if you want to establish authority and respect as a company in the UK, you need to be active on LinkedIn – and you need to post content frequently.
When you post new content, it will appear on the feeds of your connections. But what if you want your advertisements to be seen by readers beyond your immediate network? The most straightforward way to reach new customers who aren't currently in your network is to pay for advertising. Fortunately, the LinkedIn ads cost is highly cost-effective. LinkedIn paid advertising may require an investment, but it's one that could work wonders for your business. If you want to maximise your return on investment, you should partner with the experts at our leading digital agency in Bristol
Admittedly, LinkedIn isn't the most powerful marketing tool for all types of business. However, if you're a B2B company, LinkedIn isn't just a useful advertising tool – it's an essential one that you can't afford to ignore. LinkedIn can be especially useful for recruiters, but it's also a handy marketing platform for companies in industries such as software, exporting, importing and much more. If you want to find out whether LinkedIn advertising is what your company needs to overtake the competition, we hope to hear from you.
Choose Move Ahead Media for LinkedIn Advertising
There are nearly 7 million LinkedIn users in the UK, that's more than 11% of the total UK population. Across the world, it has over half a billion users. When it comes to B2B marketing, LinkedIn is arguably the most powerful advertising platform on the web. If you want to harness the benefits of LinkedIn advertising for your company, you should learn more about our service.
At Move Ahead Media, we established our digital agency in Bristol to provide UK companies with online marketing services that are simply unrivalled in quality and value. We have been operating in Thailand, Australia and the UK for well over a decade, in which time we helped countless companies grow to unprecedented levels.
In addition to LinkedIn, we can advertise your company and services on social media platforms like Instagram or Facebook. However, we're a holistic digital agency in Bristol that offers much more than just social media marketing.
We can develop a long-term SEO strategy for your business using our skills in social media, web design, content marketing, pay per click advertising and much more, and we guarantee results. Whether you want to establish yourself as the leading recruiter of overseas nationals in Bristol, expand your reach in your local area, or boost your exports, we can help you.
If you'd like to learn more about our digital marketing services, don't hesitate to give us a call. Our experts will gladly give you a full breakdown of our service offerings as well as offer you a free site audit so that you can find out precisely how we can grow your business.