Introducing Our Facebook Lead Generation Service
Lead generation is all about generating long-term business. To get the most from your marketing, you need the contact details of as many people as possible so that you can send them highly targeted adverts. Facebook has a powerful lead generation advertising feature that you can utilise to gain new followers, promote products and services, build brand awareness, and learn ways to improve almost all aspects of your business, from communications to customer service. A successful Facebook lead generation campaign can work wonders for your company. If you want to leverage its features to their maximum potential, you might want to partner with a leading digital marketing agency in Bristol.
At Move Ahead Media, we understand that monitoring the performance of your lead generation campaigns is just as important as carrying out extensive research to develop them. We know how to create Facebook ads that encourage users to fill out a form, and the insights you can get from your findings are almost limitless. We can create enticing ads that are guaranteed to earn your company potentially thousands of qualified leads. If you want to find out how a Facebook lead generation campaign can transform your business into an industry leader, we encourage you to give us a call.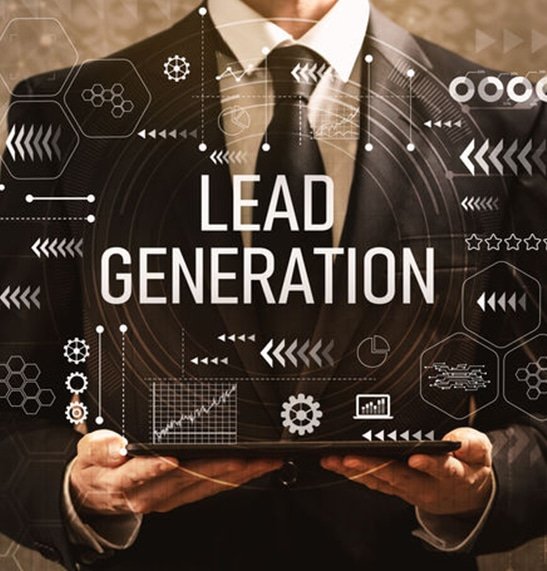 How We Can Help You Generate Facebook Leads
In the UK, Facebook offers all businesses, regardless of size, the opportunity to capture leads through targeted advertising. Moreover, Facebook's form generation feature makes it straightforward for users to complete your custom forms, which maximises conversion rates. Facebook lead generation forms are mobile-friendly and can be targeted to specific audiences in specific locations. However, if you want anybody to actually complete your forms so that you can generate leads to market targeted content to potential customers time and time again, you need to know how to develop compelling ads. That requires getting to grips with lead generation design and the nurturing funnel. Fortunately, as a highly experienced B2B and B2B lead generation agency in Bristol, we can do all the hard work for you while guaranteeing results.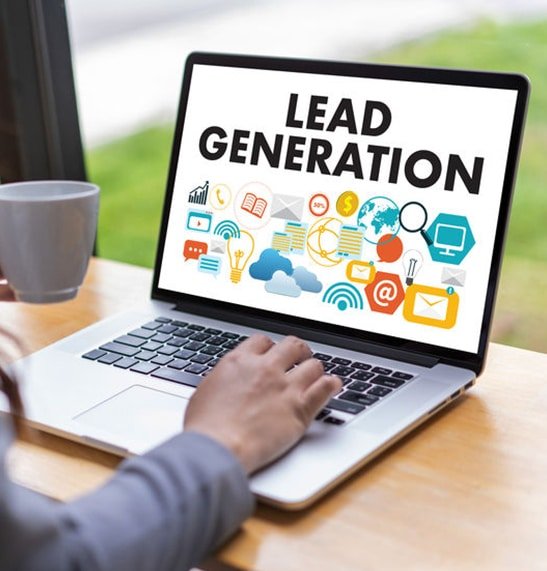 When developing lead ads, you should consider the ways in which you can customise them to ensure maximum effectiveness. For example, you need to think about:
You can use carefully crafted questions in your forms to uncover the preferences of the user, enabling you to optimise your targeting and content. Our experts carry out extensive research to not only target the correct audience with enticing adverts but also to create the right questions. Whether you want to find out ways in which you could improve your company or build a list of as many qualified leads as possible, we can help you.
By analysing a range of data points, our lead generation professionals can create lead ads and forms that are specifically geared towards people who have previously expressed interest in what you offer, enabling you to collect high-quality leads. We can also make sure that people can contact you directly from the form.
If you want to collect useful information, you need to make sure your Facebook lead generation forms provide a benefit to the user. For example, make sure interested leads can find your contact information easily, and make it possible for people to be able to schedule appointments using the form so they don't need to wait for a response email.
Don't be afraid to ask for reviews and ratings on your forms. You might find that some people have little interest in your products or services, allowing you to focus on higher quality leads that are likely to convert into paying customers.
As you can see, there's a lot to think about when it comes to designing your Facebook lead generation campaign, which is why utilising our services can help you save a lot of effort and money in the long run. Plus, designing a Facebook lead generation form is only half the job. You also need to create a lead nurturing funnel and understand how to benchmark it.
Lead nurturing refers to the process of developing relationships with your potential customers throughout every stage of the buyer's journey. That includes creating marketing communications that highlight how you listen to your customers' requirements and providing information people need in order to go ahead with a purchase. Admittedly, understanding lead nurturing and how to benchmark the performance of your campaigns can be challenging. Fortunately, we're an agency that can do the hard work for you.
Learn More about Our Quality Lead Generation Services
At Move Ahead Media, we've been operating for over a decade. Initially, we helped businesses in Thailand and Australia maximise their online success. We can help you build a list of qualified leads on Facebook from all over the world. Whether you want to export your goods to an international base, establish yourself as an industry leader or generate more interest in your business from your local customers, we can help you.
Thanks to our experience, industry expertise and proven track record of success, we know that the best way to maximise your online revenue is to create a bespoke strategy that integrates key aspects of search engine optimisation, social media advertising, content marketing, PPC advertising and more. There are hundreds of ways to get your business in front of customers on the web. We'll market your company via a range of channels to maximise your return on investment. If you want to watch your company grow by exploiting the marketing benefits of the internet, you should learn more about our Facebook lead generation service. Call our experts or send us a message, and we'll gladly tell you more about our capabilities.