Introducing Our Facebook Retargeting Service
In the modern world of online marketing, there are countless ways to get your company in front of potential customers. Giants like Google and Facebook have billions of users, and both platforms offer a variety of features that can help you create tailored content for specific audiences. You can also use user data to retarget content to people who have already displayed interest in your Facebook activity, whether they've visited your page or viewed a post. By analysing how different audiences interact with your marketing communications, you can perfect a retargeting campaign that promises a high conversion rate.
Like Google retargeting, Facebook retargeting allows you to display ads to people who've already interacted with your services, the primary difference being that Google displays ads based on sites people have visited while Facebook displays ads based on its users' activity. Both platforms have their advantages, and a successful digital marketing strategy combines elements of both. However, if you want to get your message in front of thousands of people who are already interested in your company, services or products, retargeting on Facebook is a must, especially given that there are over 42 million Facebook users in the UK alone. If you need help perfecting your Facebook remarketing campaign, you should learn more about our services.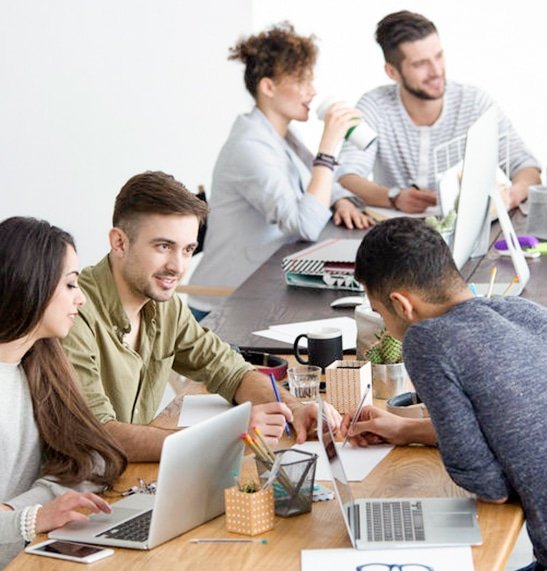 What You Need to Know about Facebook Retargeting
By now, most businesses realise that they simply must remain active on Facebook. At the minimum, you need a business profile page that you can use to update your followers with company news, product information, blog posts and special offers. If you want to maximise your audience, you should also consider paying for advertising. Paid advertising on Facebook can be a highly effective way to target specific audiences. However, there's arguably no better way to target people at the point of purchase than by retargeting content.
As we've mentioned, Google and Facebook retargeting have many things in common. They both track their users' activity to provide them with relevant adverts. However, while Google tracks its users' online activity regarding websites they've visited and then displays adverts to its users via the Google Display Network, Facebook features your ads on its users' news feeds. If a user interacts with your Facebook profile, you can then make sure your adverts end up on their feeds. Essentially, when somebody interacts with your brand, they're tagged with a code, and then they'll see your adverts while scrolling through Facebook, enabling you to remind them of what they're missing.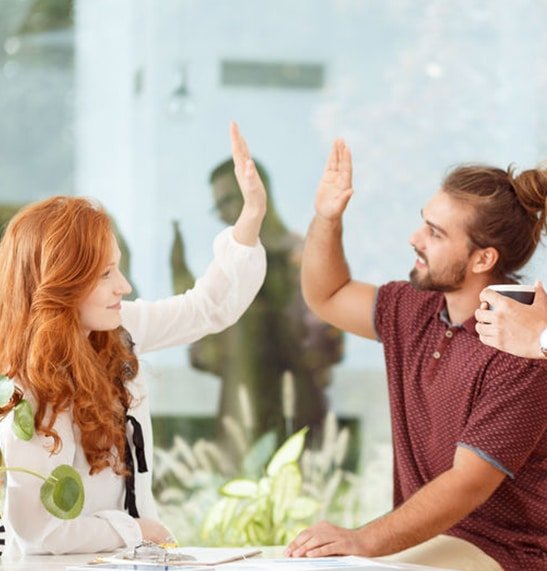 Facebook also has a few features that Google lacks with regards to retargeting content. Some of these features include:
Facebook allows you to serve personalised advertisements to the followers and contacts you've already acquired. This means that you can customise your communications for certain groups of contacts to boost your conversion rate and make the content more relevant to their needs. Better still, you can import contact data from your CRM to Facebook so that you can target as many of your contacts as possible, and not just those that follow you on social media. If you know how to use this feature to your advantage, you can create personalised ads that capture potential customers at every stage of the sales funnel/buyer's journey.
This is another one of the most powerful retargeting features offered by Facebook. Essentially, once you've placed a Facebook pixel on all your website's pages, you can create specific customer segments based on the pages they've viewed. For example, if you sell sports attire but only want to target people searching for shorts, you can show ads on Facebook to users that have visited any page containing the keyword "shorts." Creating these dynamic audiences can be a time-consuming task. If you already have countless jobs to juggle, you're better off leaving Facebook retargeting to a dedicated agency in Bristol.
Last but not least – Facebook allows you to retarget content to people based on how they previously interacted with your app. For example, if somebody abandons a shopping cart while on your app or website, Facebook can keep track of these products and display them as adverts on their news feed. These are the users you already know have a vested interest in your particular products. By retargeting them with personalised content, you can convert readers into customers and grow your business. You can also analyse a range of data points from your app to upsell product categories that are related to what customers have already browsed.
The bottom line is – retargeting content should be a core aspect of your Facebook advertising strategy. It's one of the best ways to capture the attention of customers as they approach the end of the buyer's journey. Admittedly, getting your head around all of Facebook's innovative retargeting features can take months, which you may not have to spare when trying to run a business. That's where our service comes in handy.
Choose Move Ahead Media for Facebook Retargeting
At Move Ahead Media, we're well-versed in all forms of online marketing thanks to having been helping businesses in Australia and Thailand reach new heights for over a decade. We understand the intricacies of Facebook advertising and retargeting, and we know how to monitor the performance of your campaigns so that we can adapt your long-term strategy to maximise the benefits for your business. If you're searching for a top Facebook retargeting agency in Bristol, you should learn more about our service.
In addition to Facebook retargeting, we can leverage the Google Display Network to retarget existing content to potential customers who are ready to make a purchase. Content retargeting aside, we can also develop a comprehensive digital strategy for your business that combines the essential elements of search engine optimisation, pay per click advertising, social media marketing, content marketing, YouTube Ads, Bing Ads and much more to boost your online presence. Our in-house team of experts will get to know your business and your goals inside and out. Then, we'll research the market thoroughly to create an online strategy that guarantees to work wonders for your business.
If you want to get the most from your online marketing budget, our experts would love to hear from you. Contact us today to learn more about Facebook retargeting or any of our other services. We'll be more than happy to audit your website so that we can tell you exactly how we can optimise your campaigns to help you maximise your customer base and sales.