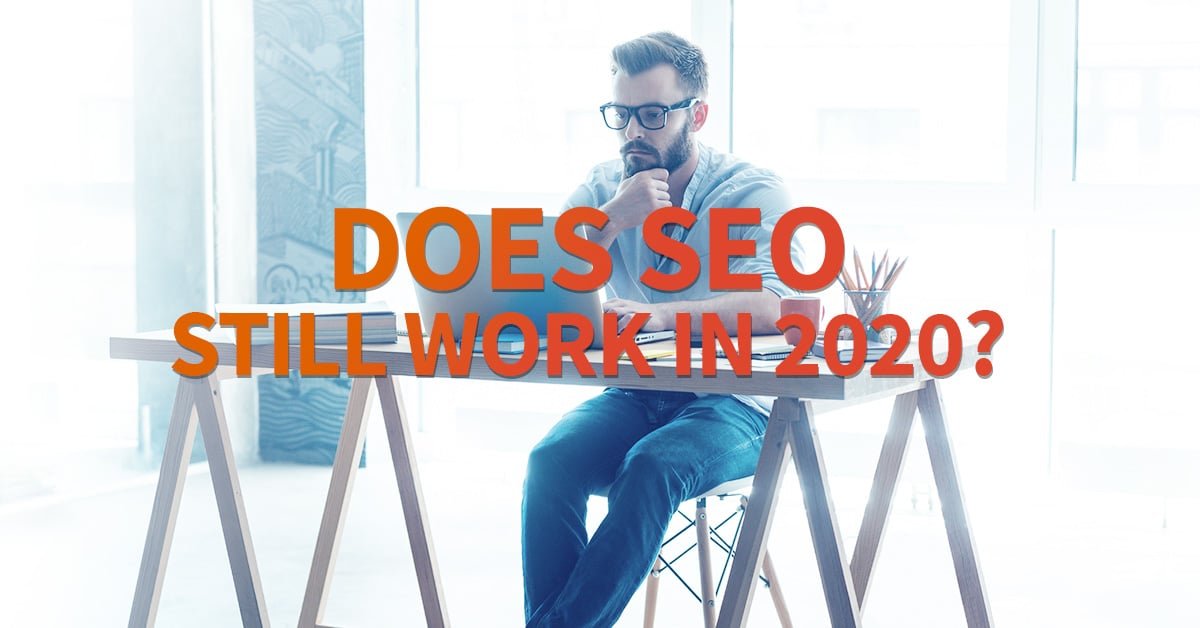 Does seo still work in 2020
SEO isn't just a good investment in 2020 – it's an essential one. SEO is one of the most powerful ways to drive organic traffic to your website and get discovered by potential customers. Optimise your site in line with today's best SEO practices, and your marketing strategies will drive long-term results.
But for your SEO campaigns to prove successful, you need to know how the landscape has changed over the years. Some marketers still use techniques and tricks that simply no longer work. Being able to adapt is key when it comes to the success of your campaigns. But what exactly is SEO? And how do you make it work for you?
What is SEO?
Search engine optimisation (SEO) refers to the process of optimising your site to maximise your search engine visibility. The goal is to increase the amount of organic traffic your website receives. To do this, you need to tweak your site and create highly relevant content that addresses the search queries of your users.
If you can rank on the first page for your target keywords (the search terms your customers use to find your services), you can get your company in front of thousands of customers, raise brand awareness, and dramatically increase online sales.
Why Do I Need Organic Traffic?
According to a recent Bright Edge study, organic traffic is responsible for the majority of website visits. 51% of people find a website by searching for it on a major search engine. Paid search, on the other hand, is responsible for just 14% of website visitors, and social media just 5%.
SEO isn't just an effective way to help people find you. Here are 4 Beneficial Reason:
People rely on search engines to find products and services
Most people head straight to a search engine like Google when searching for products or services. In fact, over 80% of people use search engines to find services and information.
Organic traffic is highly targeted
Google ranks search results while bearing user intent in mind. For example, if a person searches for 'SEO services in Thailand', Google knows that person is looking to invest in a Thai-based SEO company. Address your user's needs when creating optimised content, and you'll likely see your conversion rates increase.
SEO is a high-value investment
Your SEO strategies can yield long-term benefits. Once you've earned first-page positions for a wide range of search terms, you'll likely stay there – provided you remain on top of maintenance. As a result, you could maximise the organic traffic you receive for months off the back of one campaign.
Local SEO is essential for small businesses
Some people think SEO is reserved for big business. Actually, even small companies can benefit from optimising their websites. Around 30% of mobile search queries are related to a location, and 72% of people who carry out those searches visit a local store within five minutes of finding one online.
The bottom line is: you need to take SEO seriously in 2020, regardless of the size of your business or what you sell.
How to Perfect SEO in 2020
Rewind the clocks a decade or so, and you faced much less competition when trying to earn first-page positions on the search engine results pages (SERPs). An SEO specialist would research keywords to determine which ones you should try to rank for and then inject them into your content to increase your website's relevancy.
Nowadays, thanks to years of updates to Google's algorithm (around 500-600 changes are made per year), securing first-page positions is not as straightforward, but it's not impossible. Many updates give you even more ways to get your website on the first pages. 
11 Most Recent SERP Elements in 2020
Featured snippets

Google Ads

Image packs

Reviews

Related questions

News boxes

Local packs

Knowledge cards

Shopping results

Site links

Video results
When starting out with SEO, it's a good idea to research your target keywords, find out what kind of content is already ranking for those keywords, and determine ways to make your content even more useful to your target market. Partner with an SEO specialist, and you could discover thousands of new ways to make your mark on the web. To learn how you can speed up your results with SEO Optimisation, get in touch with the experts at Move Ahead Media today. Our decades of experience are sure to help you get a solid online presence for your business and gain the biggest return on your investment. Call us today.
---
Get In Touch