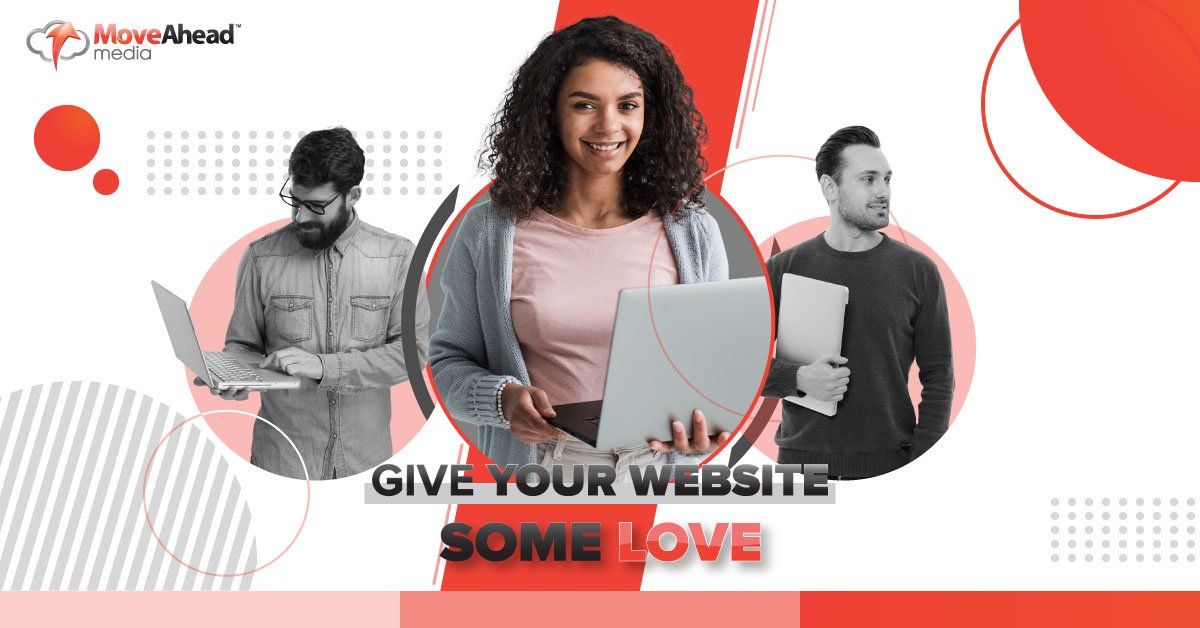 13 Ways How Businesses Can Combat the Coronavirus Impact with SEO
By now, almost all businesses – regardless of industry – are starting to feel the impact of the coronavirus, or COVID-19.
You may have had to close your physical stores for the foreseeable future, which creates uncertainty not just for your business but also your livelihood and that of your employees.
You might have even ceased marketing and search engine optimisation (SEO) altogether to minimise your expenses during these challenging times.
But that's a mistake, for several reasons.
At the moment, you should be following the guidelines set out by WHO in order to prevent the spread of infection, or at least slow it down, as well as protect your workers and community. However, in some aspects, you need to continue operating your business as usual, and that's particularly true when it comes to SEO and online marketing.
For anybody reading this that doesn't quite understand search engine optimisation – it refers to the process of ensuring your website can be found by search engine users.
So, it only makes sense that while people are avoiding busy areas outdoors, you shouldn't stop optimising your site or marketing it right now. Let's look at why:
Don't Panic, Keep Optimising
Despite what you might think, now is not the time to feel alarmed. You need to remember that while this pandemic is currently a crisis, it won't be that way forever. Nevertheless, many marketers and business owners are shutting down their marketing and SEO operations as if there's no end in sight.
However, respond like that, and you're setting yourself up for an uphill struggle to get back on top.
Social distancing and government regulations are hurting businesses within all industries. However, your search engine gains and losses are directly related to the gains and losses of your competitors.
Essentially, if you stop marketing and optimising your website now, you're giving the competition the chance to increase their market share and keep it that way when things do recover. So, if you don't want to fall behind the curve, don't completely cease online marketing now.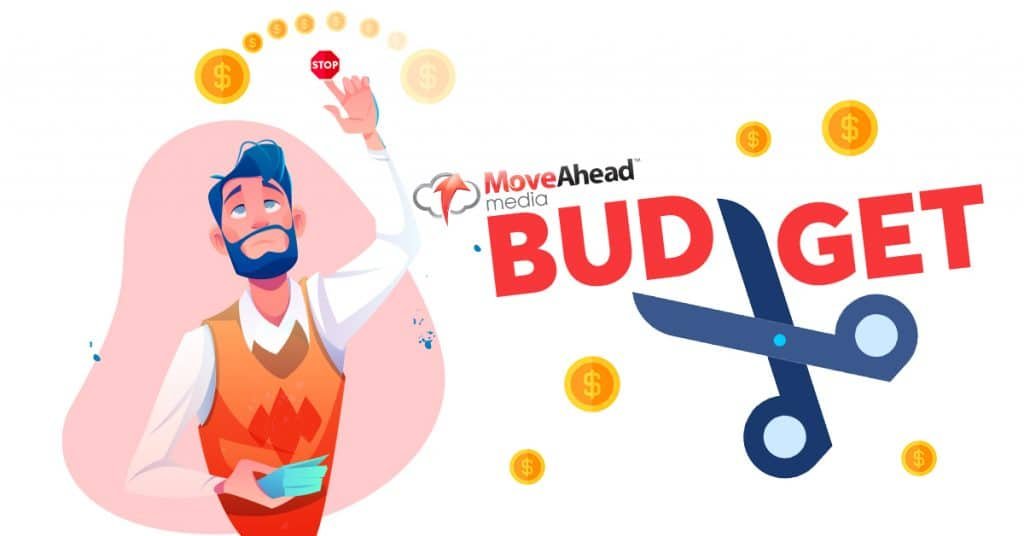 How to Budget for SEO and Marketing as the Coronavirus Continues to Spread
According to the US Small Business Administration, you should allocate between 7 and 8% of your gross revenue to marketing if your business generates between around $2 and $8 million in sales annually (figures adjusted for Australian dollars).
And, that 7% recommendation is just to maintain your current position in the market. You might need to go above 10% to outshine the competition. Of course, many of your competitors might have stopped spending money on marketing, giving you a chance to outrank them with a smaller marketing budget.
When the economy bounces back and the pandemic has done its worst, you'll be in a position to outperform your competitors by allocating at least 7% of your gross revenue to marketing right now, even while the pandemic continues to worsen.
So, what's the best way to make use of your SEO and marketing budget while social distancing measures are in place and many of your employees are forced to work from home? Keep these 13 tips in mind, and you will be unscathed when the COVID-19 starts to loosen its grip on the world of business. 
1. Interview customers and employees
Now's an ideal time to gather information for future blog posts and company updates. You can do that by interviewing both your customers and employees to gather feedback, which also gives you insights on how to improve your offering.
We recommend using an app such as Google Hangouts or Zoom to host video calls. Both those apps also let you record the audio and/or video so that you can re-listen to them later. Download an app like Otter.ai to transcribe your audio automatically.
2. Perform a mini audit on your site
Performing a comprehensive SEO audit admittedly takes time and usually requires a professional's touch. During these slow times, you might feel uncomfortable paying for such an audit. If that's the case, you can perform a mini one yourself.
First, you need to create an inventory of all your content assets, if you haven't done so already. Use either a Google Sheet or Excel Sheet and create tabs for each of the following:
Emails
Webpages
Whitepapers
Blogs
E-books
Videos
Presentations
Externally published articles
Infographics 
Now, evaluate all your content to see how you can re-purpose things for other channels and platforms (helping you stretch your budget further). Also, analyse the types of content that attracted the most social likes, shares and backlinks, and then determine what types of content drive the most traffic to your website.
As you go through your content, make improvements to your CTAs and keywords, update any outdated content and add internal links to relevant blogs and service pages.
Perform a mini audit on your website, optimise as necessary, and you'll be ready to bounce back in full force when the pandemic is over.
3. Plan future webinars
Why not use your free time to think about the kind of webinars you can host? Even if you don't host them now, you'll be ready to show your company in its best light when your industry picks back up. Hosting webinars is especially crucial for B2B businesses – 91% of professionals say they prefer to learn from webinars over any other form of content.
You might host a webinar to provide the answers to your most frequently asked questions. Or, you might introduce customers to your team while showing them that your doors are open for business as usual (even if you're limited to online trade).
Even travel companies that are really feeling the pinch right now can inspire bookings for later seasons by discussing discounts and company updates. If you find that you have a lot of free time on your hands, don't waste it – start planning some webinars that will help you outshine the competition. 
4. Tidy up administration
Get all your business's documents in order now, and you'll be ready to go straight into attack mode when the corona virus prevents you from doing business. Now, you have the opportunity to:
Delete files you no longer need and organise the ones you do
Close any open contracts that should no longer be open
Write those articles and blog posts you've been meaning to for years
Give your website a long overdue SEO audit
Read plenty of marketing books that will give you ideas for future campaigns


5. Aim to land on different search engine results pages
Maximising your visibility on the search engines requires earning first-page positions for a variety of keywords – not just high-traffic search terms that directly relate to your services. During busy periods, you might not have enough time to think about creating content that targets prospects at the early stages of the buyer's journey. Now that some of your time has become freed up, you can start to dig a bit deeper into the types of content you can publish to drive people to your website.
If you're lucky, you could see your site in position zero on the search engine results pages, whether you appear in video carousels, paragraph snippets or bullet points.
6. Start recording videos
With regards to SEO, videos can help you:
Target long-tail keywords that often have high conversion rates
Get your website into a featured snippet
Appear in YouTube searches
You can also use videos to create other types of content, such as transcribed blogs, audio interviews and infographics. We've already mentioned Otter.ai, which is a useful transcription tool.
Always remember to embed your videos into blogs posts and post them on your social media feeds accompanied by five to ten quotes. You can reuse those quotes, or hooks, in future media releases.
7. Improve the way in which you attract reviews
There's no denying that encouraging people to leave you a review is imperative. And, you need people to speak positively about their experience with you. However, some companies neglect to respond to customer reviews, which doesn't reflect very well on your customer service skills. If you're such a company that has thousands of reviews still unanswered, now might be the time to sign into your Yelp account and start bashing away on your keyboard.
We're not suggesting that you go back to reviews that were posted ten years ago. But you should post thoughtful responses to all recently posted reviews (i.e., the reviews that prospects might actually read). And, don't forget you need to respond to both positive and negative feedback.
You might want to use this time to train your employees on how to respond to reviews quickly in future. Create a framework so that the task can be handled efficiently, and always remember to monitor your review activity so that you can optimise your strategy as necessary.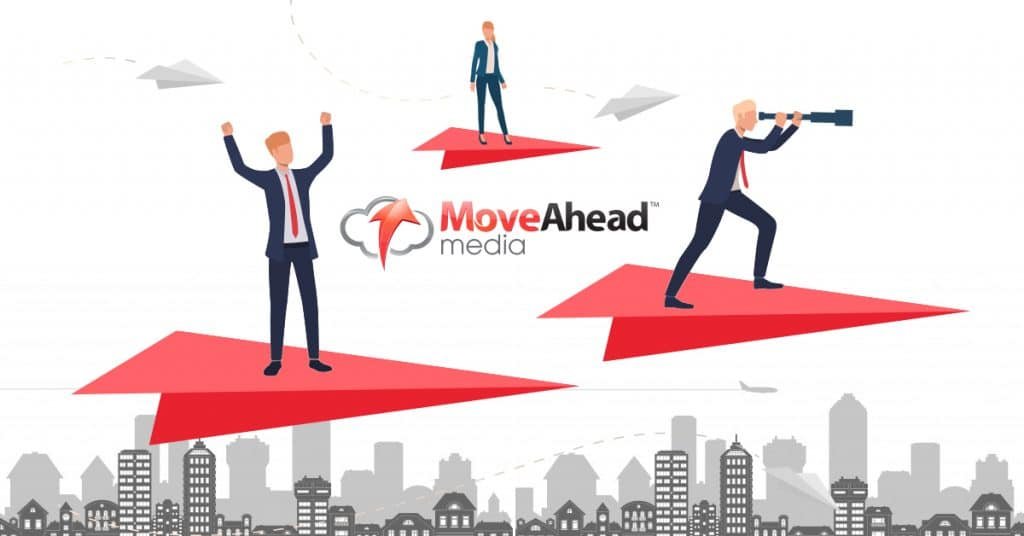 8. Embrace online trade
Nowadays, people are increasingly shopping online in favour of heading to the high street, and that trend became apparent long before the COVID-19 pandemic. As people shift from personal shopping to parcel delivery, now's a good time to truly digitise your business. Let your customers know about the many digital channels they can use to contact you, such as Skype, Zoom and even Google Docs. Think about how you might want to change the day-to-day running of your company now so that you're primed for success when business gets back to normal.
9. Optimise your Google My Business profile
If you want to attract local customers, you simply need a Google My Business (GMB) profile. But GMB is an especially useful tool in the current climate.
As you may be aware, you can update many details about your company on your GMB profile, which can then be seen by search engine users. So, make sure your opening hours and contact details are accurate. And, use Google Posts to share news of updates and offers to generate sales and brand awareness.
10. Give your website some TLC
When you're flooded with customers, you might not have time to make tweaks to your website. Well, if fewer customers are walking through your doors due to the pandemic, now's the time to give your website a facelift and transform it into the lead magnet it needs and deserves to be.
11. Remove unnatural links
As the SEO industry continues to evolve in leaps and bounds, it's becoming increasingly obvious that unnatural links can seriously harm your website's search ranking.
For example, one website received a Google Penalty, largely due to the fact that it contained over 1,900 unnatural links. Once those links and a disavow file were removed, the website earned first-page positions on the search engine results pages. In another case, a website lost over 80% of its traffic after building literally thousands of unnatural links.
So, make sure you dig out those unnatural links and fix them – now's your chance, and it could work wonders for your business.
12. Consider creating an outreach strategy
Whether it's appropriate to start reaching out to your customers at this time is dependent on your business and industry. However, many companies could stand to benefit from enhancing their existing relationships with customers, especially given that SEO is as much about marketing as it is customer service and communication.
If your customers are accustomed to receiving email, SMS or social media updates, don't drop off now. The last thing you want is to create an image of a failing business.
Also, avoid holding promotions using the current crisis as an excuse. It's unlikely to earn you any points with your client base. Instead, think about how you can connect with your customers and offer reassurance or genuine assistance. Reaffirm yourself as an authoritative industry leader, and you'll soon reap the financial rewards.
13. Go analytical
You might have gathered a lot of customer data over the years that you've had very little use for. But did you really have no use for it? Or did you simply lack the time to analyse it? Now's the perfect opportunity to sift through your first-party data to get to know your customers. You should also look at why you missed opportunities and what you can do to avoid making the same mistakes in the future. Whatever data analysation you haven't had time for in the past, you might have the time for it now.
Need More Advice?
At Move Ahead Media, we know that the coronavirus pandemic is affecting just about every business. But, as you can see from above, now's not the time to put your SEO and marketing on hold. If you have any questions about anything in this article – or if you'd like to book a free site audit – don't hesitate to contact us.
---
Get In Touch