The world of digital marketing has paved the way towards the advancement of consumerism globally. It is not anymore a big surprise to see corporations of various sizes and niches up their game by integrating digital marketing into their business strategies. Although, like any kind of expertise, there's an intimidatingly huge amount to learn when it comes to SEO and digital marketing. Things about AB Testing, Link Building, and Lead Generation is not something one can learn and master overnight. This is why we at Move Ahead Media suggests for you to start with the crucial basics.
This article will be tackling about the basics of an efficient landing page and how the proper AB testing can help you achieve a website with authority that the search engines will naturally promote.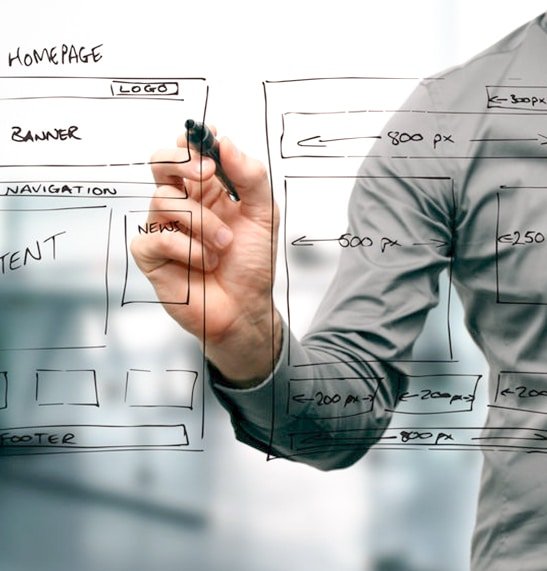 What is a landing page?
Similar to a physical store's display window, a landing page (also known as lead capture pages) is essentially the part of your website that greets the customer, allows them to skim thru what your shop has to offer, and tries to gain their interest. This is why a landing page designer should see to it that the people are given a strong reason to stick around your website and convince them to stay long enough to become your customers.
Technically speaking, it is the web page that gives a potential client more details after reaching your site thru a smaller embedded advertisement selected by the viewer on another website. These websites can either be email, social media, and search engine optimized advertising promotions.
Optimising your Landing Page: Features of an Efficient Traffic-Converting Landing Page
If you're on the verge of trying to overhaul and optimise your landing page, here are some features you might want to focus on:
Make your landing page URL as short and readable on the address bar as possible as to prompt visitors that they've landed on the right page.
Get rid of scroll bars and distracting navigation bars. Instead, design your landing page to be square to accommodate the mobile web audience.
Internet surfers are notorious for their short term attention spans, so repeat your call to action link prominently on your landing page to increase the odds of a conversion.
Observe consistency in tone and motifs like the colour scheme, layout, font styles and the like to assure your audience that they wound up in the right department.
Don't make your landing page too distracting. Make your audience focus on what they came to your page for. Observe hiding website navigation elements cleverly.
One of the main features on optimising a landing page involves checking new and previous landing page examples to improve your design and see what works best for your business and targeted audience. AB Testing means comparing design A to design B to see which design is more effective in achieving its goal.
Things involved in an AB Test:
On your website's landing page, the test usually checks:
The headline or Call-to-action
Product descriptions
Sales copy or articles
We at Move Ahead Media offer various onsite and offsite SEO services which include Landing Page development and AB testing among others to suit any of your company's needs. If you are looking for an SEO company that can assist you with this specific task, feel free to get in touch with us now to start optimising your business site with our various package of services to suit your budget and to achieve the results you need for increased search engine visibility!