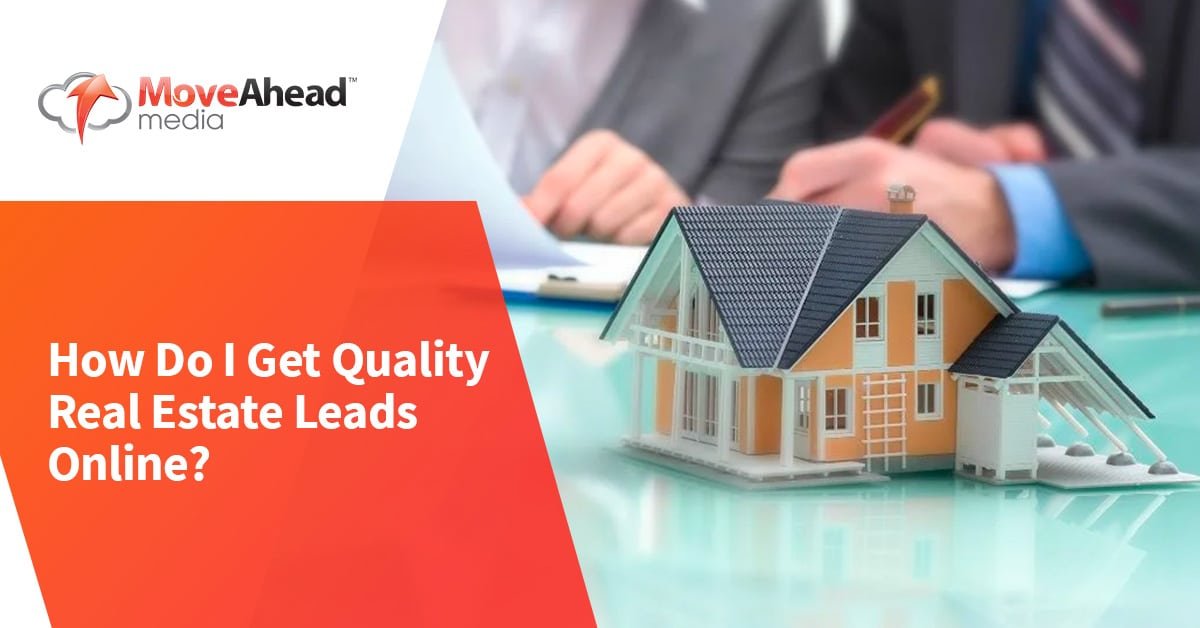 How Do I Get Quality Real Estate Leads Online?
There's no denying that the online marketplace is fiercely competitive. But for real estate agencies who put in the time and effort, online marketing can pay dividends, especially when it comes to lead generation.
Lead generation is the process of capturing customer data and contact details so that you can get in touch with them with highly targeted marketing materials. The more leads you generate, the more opportunities you have to increase sales.
So, how do you go about generating leads online?
Build a Professional Website
All businesses can benefit from creating a professional website, but as a real estate agency, you need to pay just as much attention to functionality as aesthetics. Make sure you address aspects such as ease of navigation, site speed, image sharpness and style. Don't bombard website visitors with too many adverts as this may encourage them to search for properties elsewhere.
The idea is to create a website that people actually enjoy browsing and checking back on. You should post new content frequently to keep your company and website relevant.
Engage in Content Marketing
As a real estate agency, you'll likely be updating your website with new property listings regularly, but you should also focus on producing informative content that will prove useful for your target market. This not only builds trust with readers, but it helps you earn first-page positions on the search engines while establishing brand awareness and demonstrating your expertise.
Think about starting a weekly blog on your website, and make sure each blog is carefully targeted towards a specific customer segment. Use appropriate keywords where possible as well as images and videos to make sure your content appeals to a variety of visitors. You should also consider publishing content on third-party websites and include hyperlinks back to your landing pages and blogs.
Generate 3D Scans
Using a camera such as the Matterport 3D camera, you can create a 3D scan of an entire property. This enables web users to take a virtual tour of your properties without having to view them first, which makes the search process more efficient, boosting your online customer service in the process. If you're not already offering virtual tours of your properties to web visitors, now's the time to start.
Create a Lead Generation Tool
Publishing blogs on your website is an effective way to generate leads because it gives users a compelling reason to give you their email address in return for a weekly newsletter. But it will be more challenging than that to get the contact details from some of the more private web users. You can capture email addresses and contact information by giving users an even more compelling reason to hand them over, such as by creating a lead generation tool.
Consider building a home appraisal tool or publishing a downloadable eBook, which users can access for free in return for their email address. You should create small landing pages to promote such tools via mediums such as social media and Google Ads.
Use Insights from Google Analytics
Google Analytics might seem a little alien to you at first, but once you get used to it, it will prove to be an invaluable tool with regards to your lead generation efforts. Using Google Analytics, you can track a variety of metrics that relate to your web visitors and content. For example, you can find out how well each of your blog posts are performing, which pages attract the most visitors, how long people spend on a particular page, and whether you have a low or high bounce rate.
Using these metrics, you can optimise your website to capture more leads than ever before. If you're willing to pay (and know a thing or two about data analysis), you can use other subscription-based tools to analyse your website, such as SEMrush.
Work with Digital Marketing Experts
Getting used to online marketing can be a long process. If you need all the time you have to focus on your core business, you might want to outsource online lead generation to a specialist online marketing agency. Even if you prefer the idea of doing everything yourself to save money, you should remember that your time is valuable too. Outsourcing the task of online lead generation for real estate agencies to a team of trained professionals could prove to be a more than worthwhile investment.
At Move Ahead Media, we've specialised in digital marketing for the Real Estate Sector since 2010, with clients like House Fox, who was recently won the Gold award in the Best Estate Agents Somerset category, and Silver in the Best Estate Agents South West from the ESTA's (Estate Agent of the Year Awards 2020).
We always stay on top of the latest developments in online advertising to increase your ROI. And, we can utilise a range of platforms and techniques to maximise your search engine visibility, ensuring prospects can always find you. Learn more about how we can help you grow your business by calling us today.
---
Get In Touch