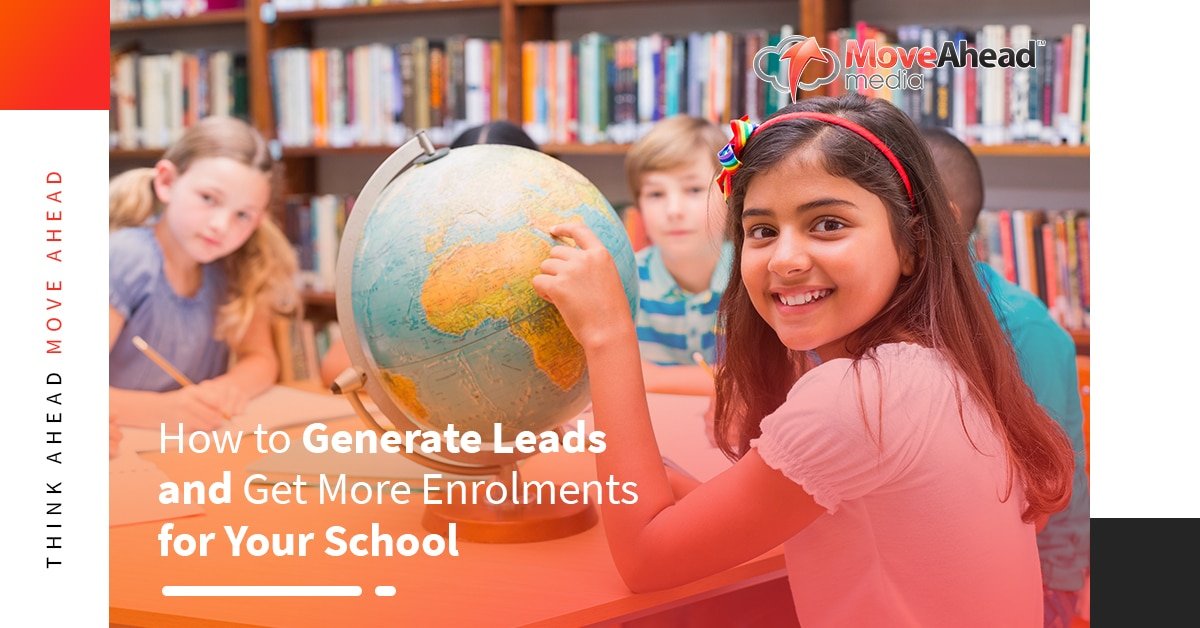 How to Generate Leads and Get More Enrolments for Your School
If you want to generate leads and get more enrolments, you need to develop a comprehensive online marketing strategy that targets specific buyer personas. But you should also focus on increasing customer loyalty and building brand awareness.
Fortunately, you can start generating more online leads for your school quickly using the tips below – and you don't have to deplete your marketing budget to do it.
Professionalise Your Website
Parents who choose to send their children to private school often start their search online. They're not limited to schools in their local area. They're searching for the best schools, which makes it essential for you to have an online presence. But ensuring you can be found online isn't enough. You need to make sure your website leaves a positive first impression and generates leads.
If your website is filled with stock images, useless animations and sounds, parents may assume the level of education you provide isn't good enough. You need to make your website responsive, easy to navigate and fast. To generate leads, you need to publish content frequently.
When posting blogs, try to address issues or answer questions your target market may have. Then, to convert readers into leads, encourage them to give you their email address in exchange for exclusive content.

Build a Following on Facebook
Social media is one of the most powerful online marketing tools, not just because of its widespread reach but also its vast array of advertising features. You can create highly targeted ads on social media platforms such as Facebook and Twitter. But if you just want to concentrate on one platform to get started, we recommend Facebook.
You should aim to build a community on Facebook so that you can find out who your prospects are and ensure your ads and posts address their needs. Always encourage people to share your posts to friends who may be interested in what you have to say. Execute a well-thought out Facebook marketing strategy, and you can generate thousands of leads and make sure your content ends up in front of them.
Engage Prospects and Existing Students on LinkedIn
While Facebook is the world's largest social media platform, LinkedIn is by the far the world's most popular social media platform for professionals. You should use LinkedIn to build new connections, which you can do by posting news stories and informing both prospects and existing students (and their parents) of any industry developments that may affect them.
You should also try to connect with ex-students on LinkedIn to build your following and improve your brand. This will also enhance customer loyalty and trust, not to mention demonstrate your expertise in your field.
Enhance Your Organic Search Visibility
Search engine optimisation (SEO) is all about making sure people who are already searching for your services can find you. The idea is to maximise your search engine visibility by targeting the right keywords. To do that, you need to keep your website updated with fresh and unique content.
We've already discussed blogs as a way to update your website with new content and generate leads. But when it comes to SEO, you also need to think about factors such as internal linking structure, URL structure, site speed, inbound links and social media signals.
Increase Traffic Using Google AdWords
It's important to remember that earning first-page positions in the organic results can take time. While you're waiting for your SEO efforts to bring a return on investment, you can get your school in front of prospects immediately using Google AdWords.
Essentially, Google Ads works like an auction; you bid on certain keywords in the hopes that your listing will earn a position in the Sponsored Results section on Google. You should consider creating landing pages (where the user will arrive after clicking on your ad) with a focus on lead generation. Don't simply try to oversell your establishment. Try to encourage users to give you their contact details in exchange for access to a free eBook or educational tool.
Hire a Marketing Specialist
There are many ways in which you can market your school online, such as SEO, Google AdWords, social media advertising, content marketing and retargeting. But getting used to them all requires a significant investment of time and effort. Instead of trying to become a master of online marketing when you have a multitude of other tasks to juggle, you could hire a marketing specialist like Move Ahead Media to do the hard work for you.
Contact us today and learn more about our specialised and custom services for International Schools. Not convinced yet? See below on what one of our clients have to say about working with Move Ahead Media.
We started to use MAM in June 2018 after many years of trying with other companies. We have witnessed real improvements of our online premise with the strategies and campaigns initiated by MAM. We would highly recommend MAM and you will be surprised how powerful digital marketing can be.

Tina Yang
Head, Admissions & Counselling
Deputy Managing Director
Bangkok School of Management
---
Get In Touch