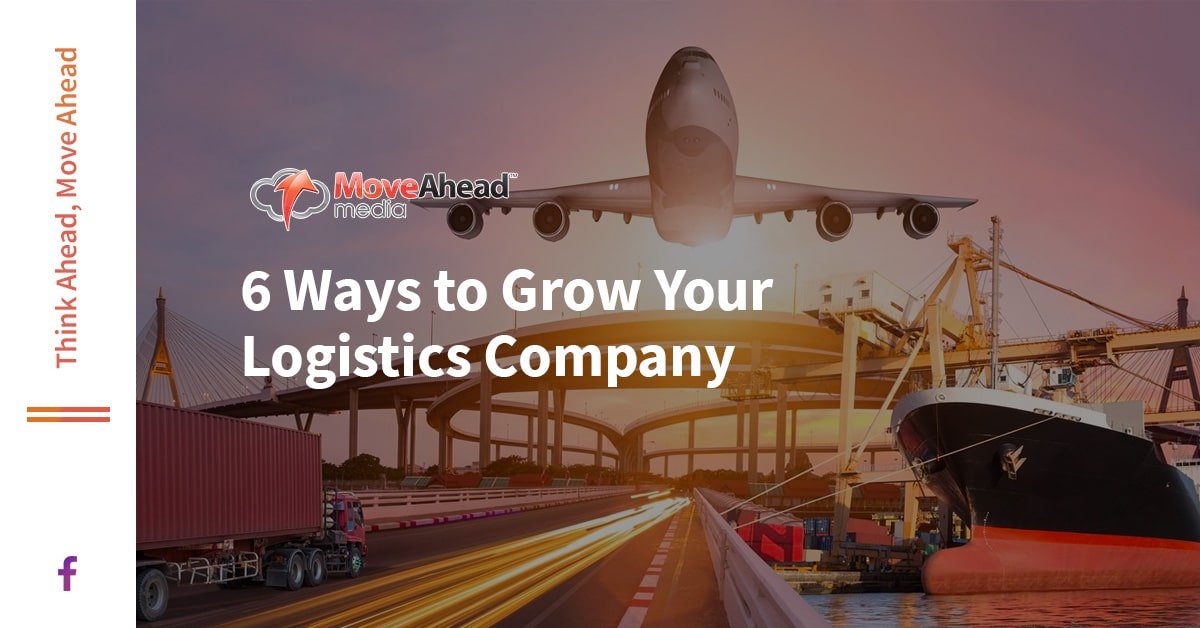 6 Ways to Grow Your Logistics Company
The sustainability of your logistics company is not just based on acquiring new customers; it's also based on your ability to build a loyal customer base that will use your services time and time again. This means that if you want to grow your company, you need to focus on building brand awareness and trust as well as marketing and advertising.
Here are six ways to market your business, improve customer loyalty, enhance your offerings, and outpace the competition.
Define Your Target Markets
You need to find a way to differentiate yourself from the competition, which often starts with finding out exactly who your customers are. Perhaps your competitors are missing out on opportunities to target certain buyer personas, giving you the chance to snap them up, even if you're only just getting started with online marketing.
By understanding precisely who your customers are, you can create content targeted to each category/segment. Remember to keep market shifts and buyer trends in mind; you might need to target different customers at various times of the year.

Be Clear with Your Service Offering
Do you transport products to consumers or raw materials to manufacturers? Do you operate domestically or have the capacity to ship goods worldwide? What modes of transportation do you use? What type of delivery options are available?
You need the answers to those questions in order to create a concise definition of your services. Ensuring customers know exactly what you do and how you do it is essential. Don't overpromise if it could cause you to under-deliver. And, remember to define your services with your target customers in mind.
Identify Your Competitors
It's a good idea to analyse your competition so that you can see what you're up against and uncover ways to outpace them with your online marketing strategy. What do they do well that you could take inspiration from? Are they missing any opportunities that you could harness? How can you differentiate yourself from your competitors?
If you can't think of anything that sets you apart from the competition, you might want to re-evaluate your value proposition. Perhaps you could expand your delivery and payment options or find ways to make your services more cost-effective than your competitors.
Remember that you might be unaware of who many of your primary competitors are. Online, it's worth analysing any company that's trying to target the same keywords as you.
Think about Your Returns Policy and Guarantees
How do you make sure a web user feels confident when investing in your services? You can build customer loyalty by making your returns policy clear. A recent study suggested that up to 89% of online shoppers would shop again with a company that provided a positive returns experience. So, even if you have to lose a bit of money from time to time, you can at least retain your customers.
Always remember to be clear with your guarantees in terms of delivery time expectations and quality promises. Don't make promises you can't keep. Be realistic, and your customers and prospects will appreciate your honesty and transparency.
Offer all the Options Your Customers Want
We briefly touched on this above, but it's crucial to make sure you give your customers options with regards to delivery and payment methods. According to a recent FEVAD survey, 83% of consumers expect to see a door-to-door delivery option when dealing with logistics companies. 66% of people also say it's crucial to have a pick-up option.
The last thing you want is for people to abandon their shopping cart at the last stage because you don't offer their preferred delivery or payment option. Offering a variety of delivery options also helps prevent people from abandoning a shopping cart because they feel the shipping fees are excessive. Enable your web visitors to choose from a range of options with different prices, and they'll know you're a trustworthy company that can cater to just about any budget.
Develop an Online Marketing Strategy
Getting people to purchase services from your website is only half the battle. Getting people onto your website in the first place can be just as – if not more – challenging. For that reason, you need to develop a long-term online marketing strategy that's highly targeted to your different buyer personas. And, to do that, you might need to partner with a specialist digital marketing agency like Move Ahead Media.
At Move Ahead Media, we've specialised in digital marketing for supply chain management companies for over a decade and have satisfied clients throughout the world like Rhenus High Tech Limited. See what they had to say about our services:
Rhenus High Tech Ltd began working with Move Ahead Media in March 2018. At the start of our relationship; our website was receiving under 1k visitors a month, and more critically next to no enquiries.

Upon first connecting, Move Ahead Media clearly explained why our website was not performing and put together a concise project plan of what we needed to complete, to enable us to get our website to achieve our targets. Our website received a full technical audit to fix any technical issues, we mapped out new key terms relevant to our industry, and Move Ahead Media helped us integrate this data into our content.

Additional advertising campaigns were set up, such as pay-per-click, remarketing and LinkedIn, all custom built to target the sectors we had identified in our research. Further support saw us launch news and blog pages on our website, which still today receive regular updates.

The results have been remarkable. Rhenus Lupprians are appearing higher up in Google's search results each month, we now have over 5k visitors a month to our website, with this leading to a growing number of enquiries received each month as a result of the improved content. We have won business from new markets previously not known to us, all with the help of the work completed by Move Ahead Media.

Even in June 2020 we are not resting, Move Ahead Media are again spearheading an update of our website content and marketing strategy which is leading to more positives. Would absolutely recommend Move Ahead Media to anyone looking for a capable and honest partner to help them achieve their targets in their digital marketing requirements.

Thank you & Kind Regards

Steve Chapman
Project Manager
Contact us today to talk to our digital marketing experts.
---
Get In Touch