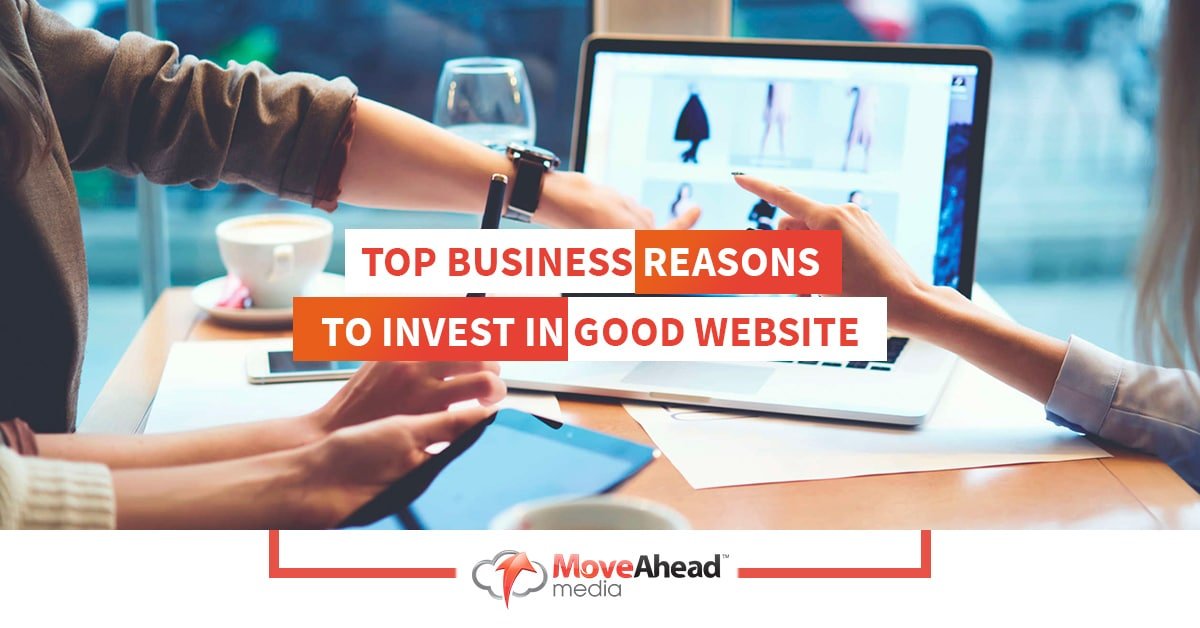 4 Reasons for Investing in Good Websites
In the current uncertain times in the business world, it becomes increasingly critical for business owners to make important decisions for not only growing your market share in their respective sectors, but more importantly, to secure their very survival. Aside from paying their customary operating salaries, rent, and taxes, prudent business leaders need to seriously consider investing in the creating and the marketing of their companies' websites. Jason Kercher, an experienced digital marketing consultant at Move Ahead Media is pointing out 4 top reasons for businesses to invest in a professional website to help grow their businesses.
A website can be your tireless marketer for your business
Along with being the on-line face of your business, including representing the quality and value of your company, a good website can constantly bring your products and services to potential customers in the 24/7/365 internet world. How much would a typical business need to pay a full-time marketing specialist annually for similar marketing activities that could be outsourced online to a professional website? Aside from this obvious cost savings of using the website marketing option, how many sick days or holidays does the website need every year to satisfactorily do its job properly?
A website can provide true content value to prospects
Your expertise and specialty in your business can be used effectively to show value to prospective customers online. Many consumers are constantly researching online to find the latest and best new products for projects and they often rely on specific businesses to be subject matter experts. It is a worthwhile investment in creating original, professionally-developed content that will be valued by both casual browsers and serious researchers. Furthermore, why not consider adding more value-laden mediums, such as popular YouTube videos or social media forums, to get even more creative attention? For more help in this area, Move Ahead Media, can help businesses develop professional websites with fresh creative content.
A website is critical for search engine optimisation
In an increasingly crowded digital world with multiple outlets starving for attention, a good website requires search engine optimisation to be properly viewed online, especially on mobile devices. These days, people are vigorously searching on search engines, like Google, for products, services, and companies. If your website is not properly optimised, then your company's website listing will not show on top the targeted search results and therefore you will remain "invisible" to potential customers. Moreover, with more than 60 percent of browsing done by mobile devices, such as smartphones and tablets, it is as equally imperative that your website is mobile device optimised and the website has proper mobile functionality. Move Ahead Media is a long-term expert in search engine optimisation (SEO) campaigns and it can help implement an effective SEO campaign to grow your business online.
A website can streamline your new business prospecting process
    How many times has your business sales team complained how hard it is to acquire new customers using older traditional marketing methods, such as the dreaded cold calls?  With an optimised professional website, your business can create an in-bound marketing channel for new clients using new customer inquiry forms or lead links. Furthermore, a well-positioned website can essentially qualify your sales prospects up to 60 percent of the sales cycle so that your sales team can spend more quality time with real potential customers.  Again, a quality digital marketing company like Move Ahead Media can help your business develop a new website or even revamp an outdated website to generate to new business.

Article written by Jason Kercher, Marketing Consultant and Campaign Manager for Move Ahead Media.
---
Get In Touch