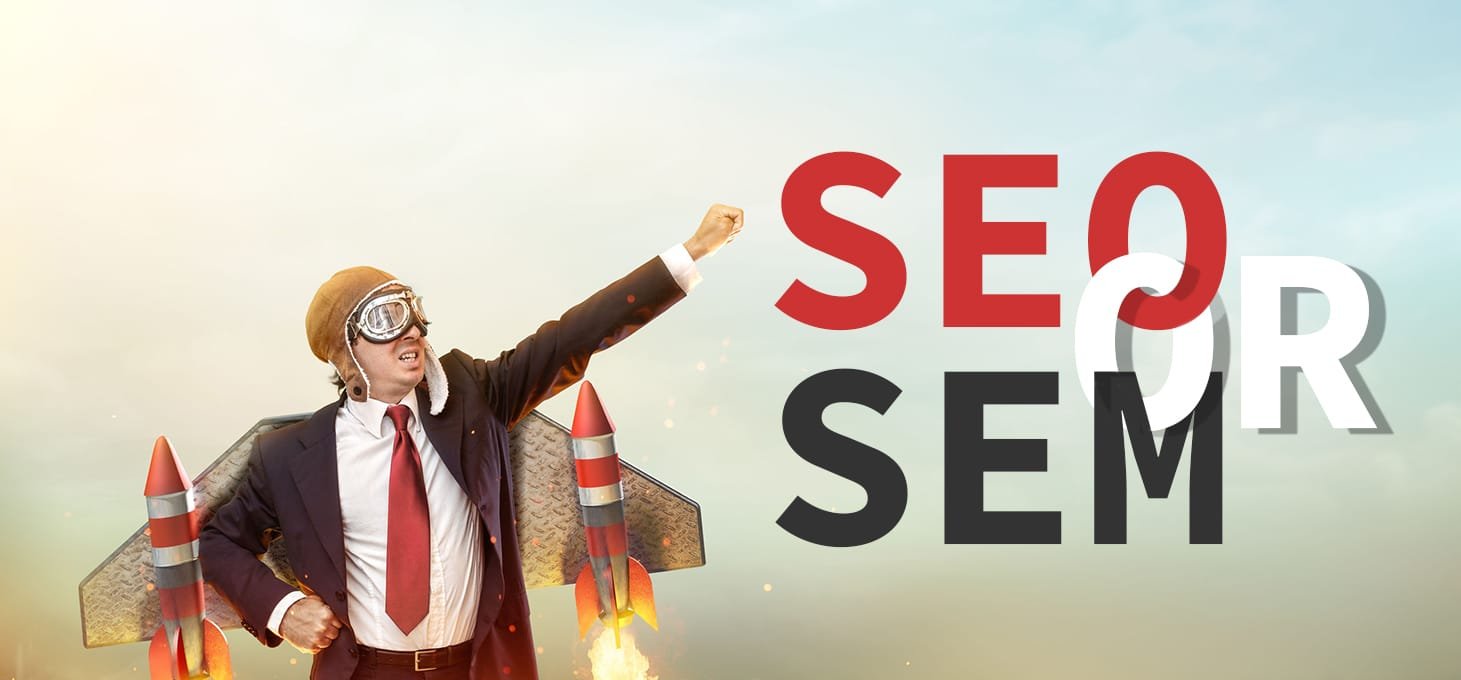 SEO or SEM: Which is better for startups?
When it comes to having an online marketing strategy for your start up's new website, Search Engine Optimisation (SEO) and Search Engine Marketing (SEM) are two key strategies to consider. These two online marketing tactics can expose your budding business to a wealth of customers both locally and across the globe. But as a start up, you may be wondering, which one is better for your business? In this article, we hope to help you find that answer.
SEO for Startups
SEO is an online marketing tool that many marketing beginners are somewhat familiar with. When your website has good SEO, your business page will show up in search engine rankings organically, without you having to pay for it. So is it free? Not quite. Though you don't need to pay to show up organically, producing a successful SEO campaign requires an investment of both time and money.
It can take up to 6 months, or even years, for your newly launched website to rise to the top ranks of search engines. Thus, many startups seeking instant results may not be interested in investing in SEO right away. What's more, Google has set measures to ensure only good quality websites stay on top. That means if you don't continually invest time or money into SEO, your website can drop off the first page after you've spent months getting it there. Does this mean you should ignore SEO? Not quite.
Focusing on improving your SEO will definitely benefit your business in the long-run. Whether you focus on regularly producing fresh content, the insertion of keywords/key phrases into your copy, or backlinks, doing these and other SEO related activities will help you rise and stay at the top of search engines.
SEM for Startups
Unlike SEO, SEM (also referred to as Pay-per-click advertising) is the tactic many startups prefer when they are seeking quick results. This tactic can help you gain website traffic fast via paid advertisements. But just like SEO, there is a learning curve. As Google's AdWords service works on a bidding system, there is always the possibility your ad won't get shown. Google will determine whether or not to display your ad based on a number of factors, which include the price of your bid, the keywords you are bidding on, and the quality of your ad.
When determining your bid, Google AdWords will assess the expected click through rate of your ad as well as the landing page web surfers are brought to. If your landing page experience provides relevant and original content, and is easy to navigate, you have a better chance of Google displaying your ad.
For the actual ad itself, Google will examine its relevance to ensure users only see useful ads related to their query. Next, Google will analyse your ad format to determine whether it contains useful business information and provides a good incentive to click. All of these factors are generated into a score on Ad Rank, which will reflect your ad position in the search engine results page. Therefore, apart from setting aside an advertising budget, we highly recommend you optimise your landing pages and website for your SEM campaign; otherwise the campaign can be a waste of money.
Implementing SEO and SEM
When considering what's best for your startup, we recommend you carefully consider the pros and cons of SEO and SEM campaigns, while comparing these with your overall goals. Do you want a big launch with lots of sales? Or are you looking for more long term results? For many start-ups, the answer is YES to both these questions.
At Move Ahead Media, we recommend delegating a portion of your budget to both SEO and SEM. By doing this, your growing business will reap the benefits of both short and long term results that can help your business transform from a start up, to an SMB to a large enterprise.
To learn how you can speed up your results with both SEO and SEM, get in touch with the experts at Move Ahead Media today. We can ensure you gain the biggest return on your investment and create a solid online presence for your startup.
---
Get In Touch