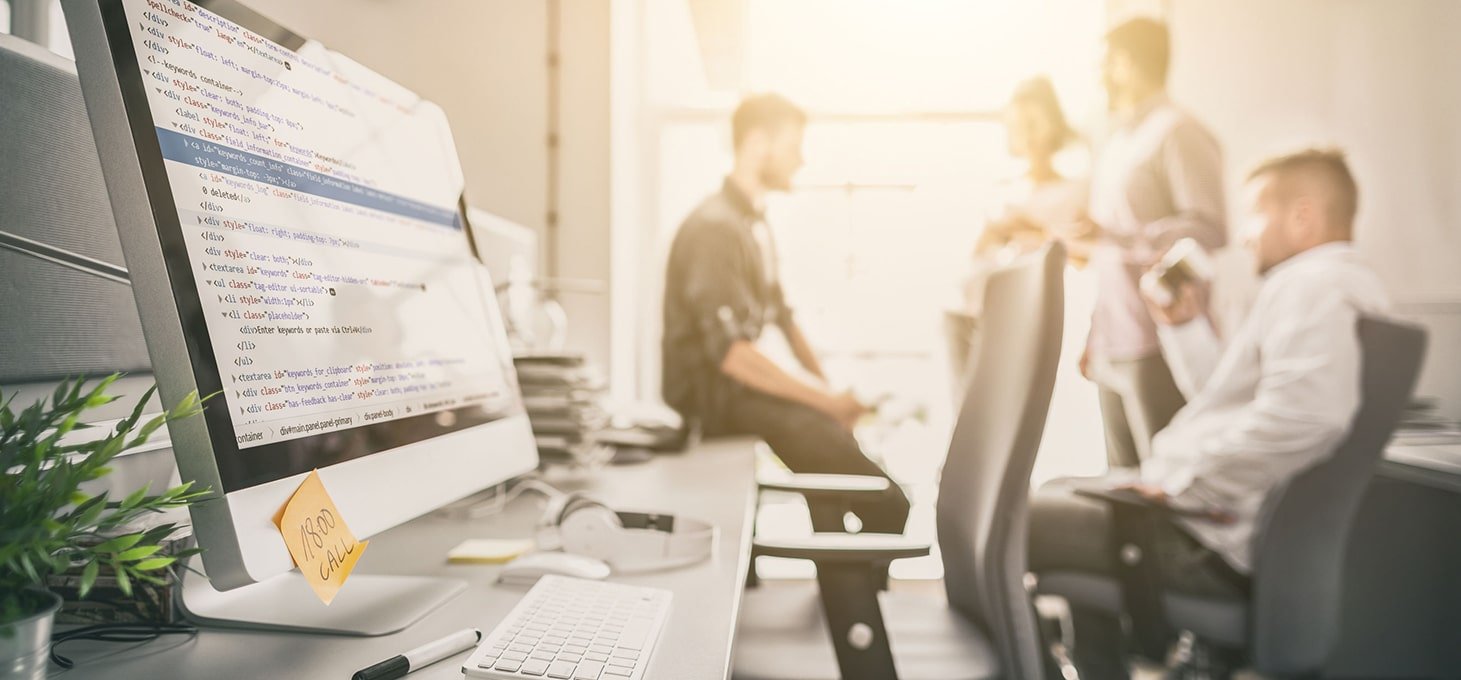 Agency or In-house: What to choose for your business's online marketing?
with our results
. But that's not to say an in-house team is never the better option. We simply want you to make an informed decision. With that said, we urge you to consider these points before you choose whether you build an in-house team or use an agency for your online marketing.
Most people in the online marketing industry are specialists
There are so many aspects of online marketing that it is incredibly difficult for a single person to master them all. To achieve results online, you need talented copywriters, bloggers,
SEO experts
, web designers and advertising experts, and it is rare to find a single person with all these skill sets. So if you are thinking about going the in-house route, you will almost certainly have to hire multiple people, which could quickly cost thousands of pounds a month to employ these individuals. And what if these employees can't achieve the results you desire?
Hiring an in-house team can be a gamble
Most business owners know how difficult the hiring process can be. And if you make the wrong choice on an employee, it could cost you in wasted time and money. What if the employee isn't as talented as his or her resume suggests? With agencies, you generally do not have to worry about this. An agency that's been in business for years will have to produce consistent results for their clients. Otherwise they won't be able to keep their doors open; agencies live by results. Whereas an employee, you don't always know what you're getting. And if he or she quits early or cannot achieve the result you are looking for, then the money you invested in that employee is gone for good.
Expertise & Efficiency
As mentioned earlier, many people in the online marketing industry are specialists. When you go with an agency, you are getting exclusive access to their team of specialists. In other words, you are paying for expertise and efficiency. With an in-house team, you will likely have multiple staff members handling different parts of the online marketing process. For example, if one employee is responsible for link building, website optimisation and blogging, chances are he is probably not a master at all of them. The quality of work will vary. With an agency, however, your online marketing tasks will be distributed to specialists. The blogging work will go to the blogging expert, the link building to the
link building expert
and so on. This adds up to more efficiency and effectiveness for your online marketing and SEO.
Scaling your marketing efforts
When it comes to scaling your online marketing, it is incredibly easy with an agency. Need more SEO work? Want to start a blog or a newsletter? No problem, simply pick up the phone or drop an email to your agency, and they can start working on it pronto. Scaling an in-house team, however, is not so simple. You again must go through the hiring process and find the right candidate who is not only extremely talented, but who is also committed to your business for the long haul. The whole process can cost a lot of time, money and headaches. But with an agency all this can be avoided.
Is it ever a good decision to build an in-house team?
If you are a big business with a huge amount of resources at your disposal, an in-house team could actually be beneficial in the long run. With a big marketing budget of a couple thousand pounds, you can likely afford the team of talented specialists you'll require to build an effective in-house marketing team. For small and medium-size businesses, however, we recommend an agency as it can help you gain results fast without having to deal with the uncertainty of hiring an in-house team. At Move Ahead Media, we can provide you just this—a
complete team of SEO and Online Marketing experts
immediately at your disposal.
Call us today
to learn how we can help your business get the traffic, leads and online presence you've been hoping for. More profits and business growth are just a phone call away.
---
Get In Touch