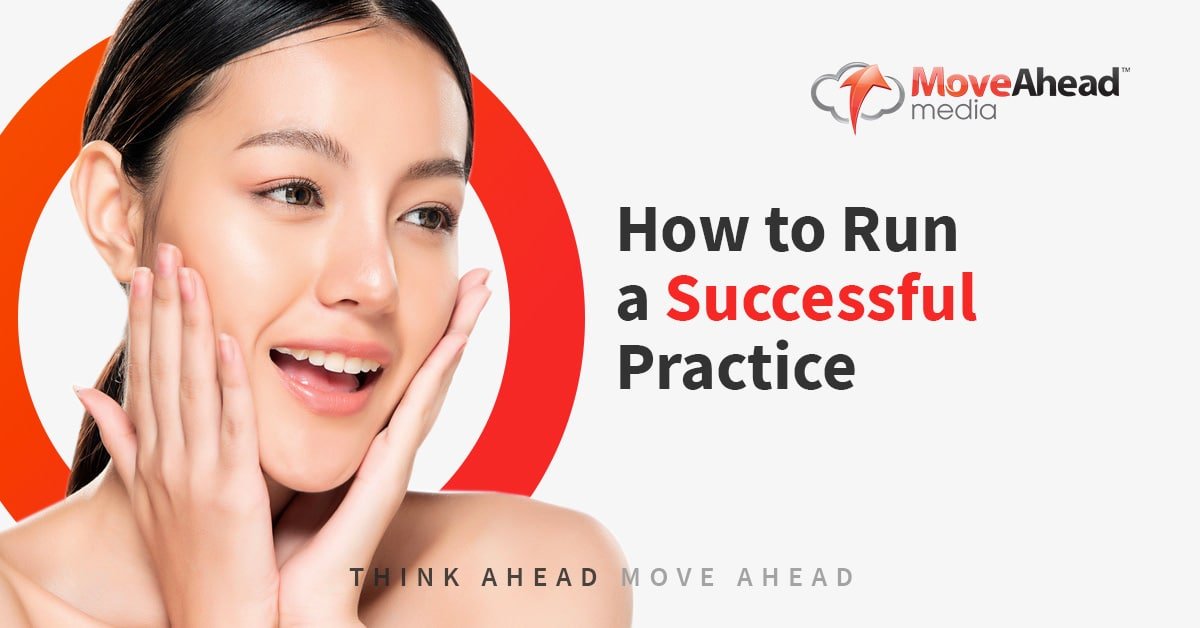 How to Run a Successful Practice
How do you guarantee the success of a dental, beauty or physio clinic? There is no simple answer, but one thing we can say for certain is that marketing is essential. But retaining existing patients is just as crucial as winning new ones, which means that to grow your practice and become sustainable, you need to build customer loyalty and brand awareness. Here's a few basic tips to help you outshine the competition.
Provide an Exceptional Patient Experience
Do you do whatever it takes to ensure your patients feel truly cared for? You might want to find out what your current patients think of your practice by asking them to fill out a self-assessment form. Using the information from these forms, you can determine which areas of your practice could be improved. Is there always somebody available to answer your phones? Do people frequently have to wait for hours to be seen? Are your clinicians providing a high level of customer service? Get the answers to those questions, and you can make sure your practice stands out above the rest.
Don't Forget about Internal Marketing
Just asking people for feedback is a form of internal marketing. It shows them you truly care about what they think. But there are many other ways you can internally market your services to your existing customer base, such as:
Educating patients on the range of treatment options available for their problem
Discussing the health of family members and friends with patients
Ensuring people can read flyers and brochures about your services while they're in the waiting area
Never be too pushy or sales-focused when it comes to internal marketing. You need to build customer loyalty instead of simply trying to persuade all your patients to spend more money. Be genuinely caring and informative with your marketing materials. Don't come across as a greedy business that cares more about profits than the wellbeing of its patients.
Build a Website with Branding in Mind
You need to position your brand correctly so that you can appeal to the right customers and become a recognisable name. Just think about why people buy clothes from Nike or fast food from McDonald's; it's because such brands are well-known for what they sell. You want customers to think of you instantly when they require your services. When branding your website, think about your logo, tone of voice, images, colour scheme and taglines. Whether you want to promote your services as budget, luxurious or simply high value, you need your brand to reflect it.  Before you brand your website, you should categorise your customers into buyer personas. Finding out what people want from your practice beforehand will help you optimise your messaging and overall image.
Take Advantage of Online Marketing
In today's world, online marketing is a necessity. And, with the beauty and personal care industry growing year on year, there's never been a better time to take advantage of
digital advertising
.  If you want to start online marketing with a small budget, you should – at the very least – create a content strategy. When thinking about the types of blog you could publish, consider the problems your customers have and create content that addresses them. Always remember to promote new content on social media to generate as much traffic as possible. And, make sure your content is highly targeted to a specific buyer persona.  Remember that it can take time to see real results from your online marketing campaigns. If you want to generate leads quickly, consider creating a tool or an eBook that prospects can access for free in exchange for their contact details. Then, you'll be able to send highly targeted promotions and messages to your list of leads.
Partner with a Marketing Agency
Marketing is key to the success of any company, regardless of industry, and healthcare is no exception. There are countless ways to promote your business online, from
social media advertising to
link building, but getting to grips with them all can be extremely challenging – especially when you have so many other tasks to juggle. A marketing agency can analyse your customers and competition to create a strong brand for your company and a marketing strategy that guarantees results. Hiring specialists might require a small investment, but it's one that could pay dividends. 

At Move Ahead Media, we've had a long standing relationship with our clients from the clinic sector around the world. Below are just some testimonials from them:
I have been with Move Ahead Media for 2 and 1/2 years now and I am very pleased to work with them. Since starting out with MAM, my company has grown and expanded into multiple locations and quadrupled in size. I contribute a large part of that growth to the work that Move Ahead has done keeping me on page 1 of google searches.

As my business evolved, Move Ahead Media has been there each step of the way altering and expanding our strategy and always delivering. As well as SEO work, they have built me a new website that is optimised for SEO, they have helped with google ad campaigns and marketing funnel landing pages.

I get fortnightly reports from them which I find invaluable in tracking how we are going, but more importantly, James, my account manager, is always available to help. The service I get from them is so good, I have tried a few other companies but I stick with Move Ahead Media for the service, the communication and the results.

Shane Roenne

Director
If you want to know more about how Move Ahead Media can help your business grow, contact us today.
---
Get In Touch