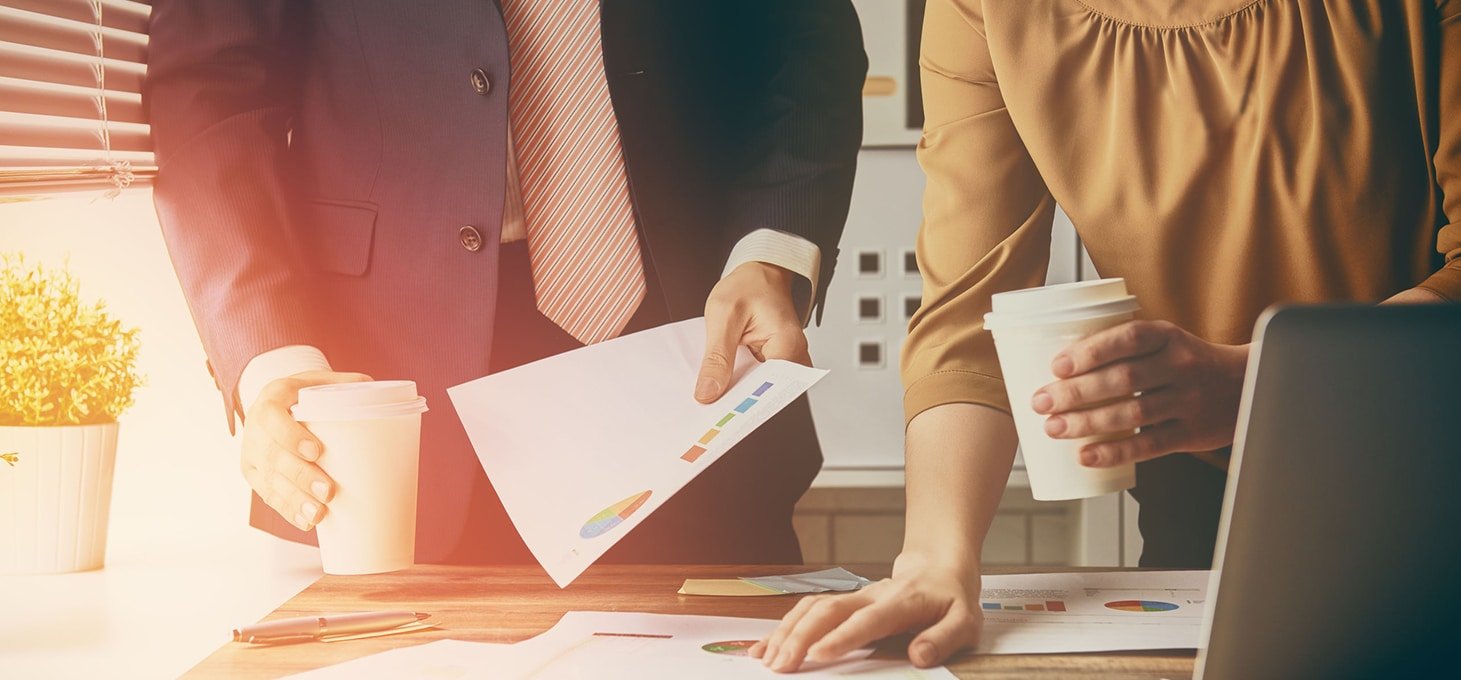 7 ways to convert website visitors into customers
Most of us in the online marketing world are after one thing: conversions. If you have a website yourself, this is likely your goal. You want it to convert visitors into leads or customers. But how do you do this? As a website development and SEO company with decades of online marketing experience, we've noticed patterns in our clients' websites (and our own) that typically correlate with a higher conversion level. Here are the elements we've discovered that generally improve conversions.
Design an attractive and professional site
As much as most of us may hate to admit, people judge a book by its cover. For websites, the same principle applies. If your site looks like it was designed in the 90's or looks out of date, you are almost certainly decreasing your conversion rates.
We recommend designing an attractive site that reflects your company's professionalism. Just as a business card can make a positive impression on a potential customer, we recommend your website does the same.
Simplify, simplify, simplify
To go along with an attractive design, a simple website layout also tends to improve conversions. By "simple", we mean that each web page has a clear focus. In other words, ask yourself, "What is the one action I want the website visitor to take on this page?" Do you want them to sign up for your newsletter, contact you, or click to your About Us page? All your content should be focused on achieving that result.
The idea of "simple" can also be applied to the general design. Apple, which was recently named the most profitable company in the world according to the Fortune Global 500 List, is a perfect example. All of their products, website and marketing materials have a simple design or layout. If "simple" is fueling conversions for the most profitable company on the planet, then surely it can help anyone with a website.
Boost your website speed
In a recent article , we talked about the importance of website speed for conversions. Speed is critical. The global marketing company, the Aberdeen Group, conducted a study that revealed how a delay of a single second in page load time caused a drop in conversions by 7%. In other words, every second counts. Your website's loading speed could be the difference between gaining a new client and a bounced visitor.
Optimise for SEO
There is a direct link between CRO (conversion rate optimisation) and SEO. The better your SEO, the better your CRO will be. Why? Simple, when your website is ranked high on page #1, most people will take this as a vote of confidence from Google. People tend to naturally trust sites that rank well in search engines and, because of this, they will more likely convert on your site.
Create easy contact forms and pages
To go along with the "simple" idea from earlier in this article, we also recommend keeping your contact forms and Contact page incredibly simple. The less information and easier you make it for someone to contact you or sign up for your service, the more likely they will go ahead and convert.
We at Move Ahead Media, recommend you ask for only the essentials for your Contact forms and page. For most SMBs, simply requesting a name and email address is plenty. Of course, the type and amount of information you request will vary depending on what your objective is.
Create compelling CTAs (Calls to action)
Just like you want your Contact forms to be simple, we recommend your Call to Actions (or CTAs) be the same. For those who are unfamiliar with them, a CTA is exactly what it sounds like: a link that asks the website visitor to take action.
CTAs should be short and tell the website visitor exactly what they will get when they click on the link. We recommend including the words "you" or "now" in your CTA to maximise your conversions. A few examples of CTA's are: "Contact us now" or "Get your free ebook".
Include testimonials
Social proof matters, and testimonials provide just this. They give an endorsement of your company from an outsider, and this helps demonstrate the credibility and trustworthiness of your business. The more testimonials you add to your site, the higher your conversions will be. We always recommend your testimonials include as much detail about the person giving it as possible. If you can, include the person's name, job title, business and a picture of them. The more real the testimonial appears to be, the more credibility and higher conversions you'll gain.
If your website isn't converting, you are missing out on potentially thousands of pounds in business. If that's you, we recommend you don't leave it to chance. Get in touch with the experts at Move Ahead Media today, and we will help you improve your conversions and boost your profits along the way.
---
Get In Touch