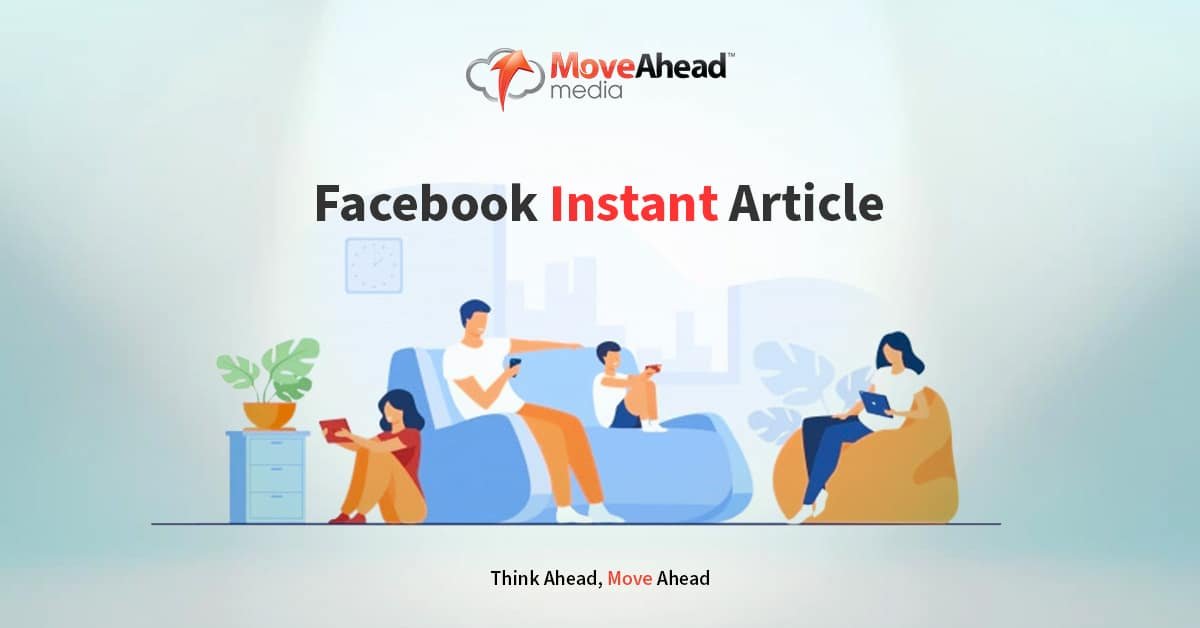 Ultimate Guide to Facebook Instant Article
Before getting started, let me ask you a few questions: How many of you use social media? Among all, how many of you use Facebook? It is difficult to imagine any person that does not have a Facebook account and for many people, it is their primary way of communicating with friends and family.
According to Statista, there are 2.89 billion active users globally, which is massively growing. In addition, a report shows that the average user spends 35 minutes on Facebook per day and updates their status at least ten times. Moreover, 98% of users use mobile devices.
There is no surprise that you are one of them, posting, sharing, communicating with friends and family, reading news stories, reacting to posts. With the increasing number of social media users, Facebook has become one of the most popular platforms for marketers and publishers. It has become the best source of traffic. with Facebook instant articles it is now possible to publish articles directly into Facebook readers could get instant access without waiting for a load time.
Before Facebook Instant Articles, the only way to read content online was by clicking on a link. this meant you would have to wait for your browser or app of choice (Safari, Chrome) to redirect you through several servers before finally reaching the web page and possibly reading it if there was not too much lag time in between loading pages. However, you do not need to go through this anymore. One click is all it takes and you are ready to read whatever articles you choose.
So, What are instant articles? In this blog, we are going to explain what instant articles are? How does it work? How you can set up one for your website and how you can make the most out of it.
What are Facebook instant articles?
An instant article is an inbuilt tool developed by Facebook that allows creators to host content within facebook's server and deliver it quickly to mobile users without migrating to any third-party browser. Readers do not have to wait for content to load. Therefore from a user perspective, Instant Articles provide a great experience with their interactive format to users. They can get any story they want almost instantly. You could identify instant articles by looking at the small flash sign.
Benefits of Instant Articles:
Faster Loading Time:
Think of waiting for an article to load for 5-10 seconds on a mobile web. Instant articles appear just in a second once a user taps on an article using a mobile phone resulting lower bounce rate and provide a better experience. In addition, the user engagement rate increases when there is less loading time. A report shows instant articles receive 44% more clicks and 30% more shares than other mobile web articles from the News Feed.
Comparatively, instant articles have a higher distribution score than normal web links posted on Facebook because users do not have to leave the platform to read those articles.
Monetization with audience network
Facebook allows publishers to sell and serve their native ads display and rich media ads while keeping 100% revenue. However, publishers also have the option to native ads with an audience network to help monetize any unsold inventory. With this option, the publisher keeps 70% of the revenues and gives Facebook a 30%.
Newsletter Signup/Subscription
Get new email newsletter signups. Readers who submit their email directly through this form agree to receive email updates from your publication. Facebook's system will automatically determine the placement of this call-to-action unit.
App Install
If you have an IOS or android app registered in your account, you can set up an App install call to action for free within an instant article. As we said before, instant articles are distributed higher and have a higher engagement rate. You might be able to promote your mobile app install for free.
Grow Business Pages
Facebook allows you to create a Facebook page likes call to action within an article which will boost the opportunity to grow your page followers.
Control Over Brand
Instant articles are customizable. Publishers can add your company logos, colour branding footer credits, and embed subscription forms to grow your pages and liberate your brand across facebook's audience. In addition, use the customization tool to keep your brand alive.
You can embed videos, tweets, and other media in the article. A free WordPress plugin is available to integrate your WordPress site.
Sign Up For Instant Articles Using Creator Studio (Updated 2021)
Before getting started with the Instant Articles setup, you will need to have a Facebook page. If you do not already own one, create an account and fill in your business information!
Requirements
Facebook page (90 days old) minimum social traffic. A website.
Once you are ready, signup following the URL https://www.facebook.com/formedia/solutions/instant-articles
Setting up instant articles using creator studio
Facebook is continuously developing its platform and features to provide a better experience for both users and creators. Today, we are going to set up instant articles using the latest creator studio interface.
To sign up, go to creator studio (https://business.facebook.com/creatorstudio)
Follow the steps to set up an instant article.
Click on the monetization option in the left-hand corner.
Check the eligibility of Facebook pages. Click on View Eligibility, Check the status. If any types of policy issues.
Click on Setup Instant Articles and Agree to terms and conditions.
5. Add 10 Production Articles for Review
There are four more steps to complete the registration process and add ten production articles to send for review.
5.1. Claim Domain
Click " Claim " to register your domain. Add the meta tag shown in the grey bar under the head tag. You might need technical support to add a meta tag if you do not have HTML 5 basic skills.
Install official plugins to your WordPress site.
Add Page ID provided and Click on Save. Once you have done it Go back to Creator Studio and click on the claim URL.
5.2. Configuration Style:
In this step, you can customize the look and feel of your articles with one or more styles including, logo, colours, fonts, heading, text formatting, background colours, like buttons, footer credits, and copyrights. The recommended logo size is minimum dimensions: 690px width by 132px height. Once you are happy with your style, name it and save it.
5.3 Add Production Articles:
There are three different options to add articles from your CMS to the Facebook articles library. Here, use the RSS feed to import articles from the website.
Click on Add Articles in the right-hand corner and click on Add with RSS Feed.
A dialogue box will appear, Add RSS Feed Url into the box. Check on Import all articles as drafts and click on Save. If you do not know how to find RSS Feed. Right-click on the webpage, click on view source. Find Feed and add into the box. Later, add a new post and post the URL on Facebook. Some common examples of RSS FEED: yourwebsite.com/rss, yourwebsite.com/feed
5.4 Publishing Tools:
Create ten new articles or update the content library. Visit back to publishing tools, refresh the page. Once you have ten articles in the production library, visit the creator studio for further setup.
6. Setup Monetization:
Click on Review Terms, Read Agree to Monetization Terms and Conditions and Click on Confirm
6.1 Setup Payout Account :
Add your account, provide personal info and account details where you would like to receive Facebook payments.
Finally,
7. Submit for review.
It will take a few days to get feedback from Facebook on whether the application is approved or there are any errors to fix before approval. However, it might take longer than usual because of covid.
Are you done after this?
There are a few more steps to complete the setup. Once your review is approved, now is time to set up a Facebook inbuilt application (Instant App), connect to a business account and finally add ads placement to generate revenue from ads served within an article using monetization manager tools.
Are Instant Articles Worth using?
With billions of monthly active users, Facebook's stronghold in the social media world is undeniable. 90% of Facebook monthly active users use mobile phones, Instant Articles are optimized for the mobile device. It could be a good opportunity for publishers to give it a try and distribute content on Facebook.
In addition, you might take competitive advantage by just publishing content in instant articles that take less than a second to load while other web links take longer. People are unlikely to abandon and show a higher engagement rate.
Interested to know more? Get in touch with Move Ahead Media today.
---
Get In Touch