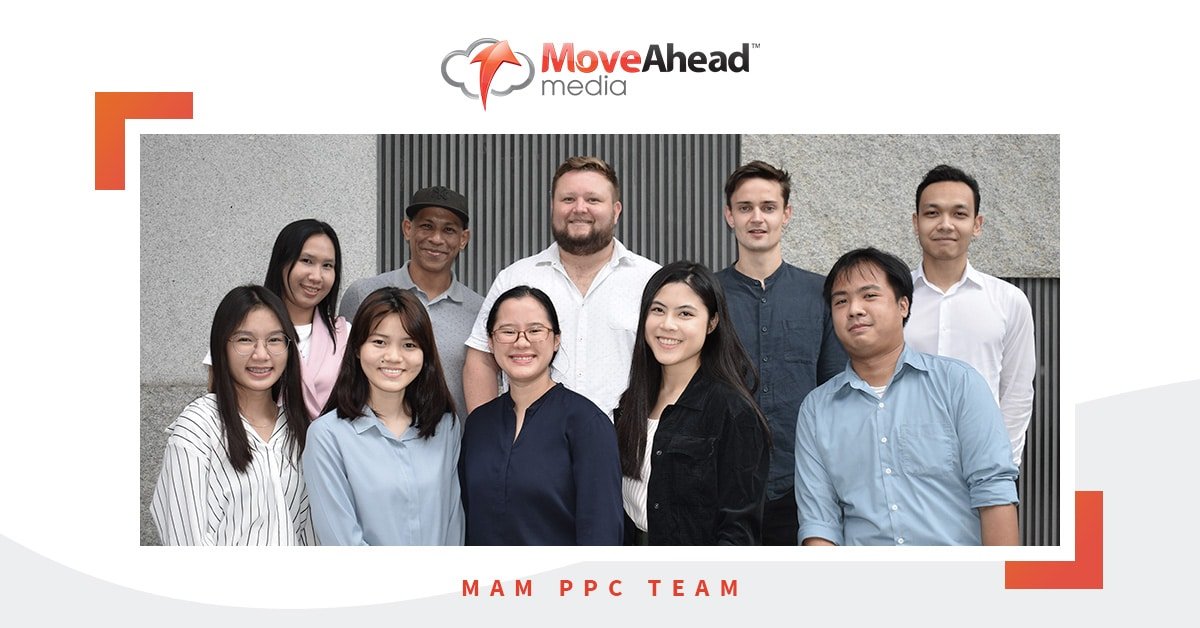 MAM Feature Blog Series: Meet our PPC Team
Our company's four core values are Trust & Honesty, Responsibility & Accountability, Teamwork & Respect, and Have fun… and it's safe to say that our PPC team embodies those values the most. They are a fun mix of passion, creativity and excitement, who together form an integral part of our company and our client's success.
So for this month's MAM feature, we'd like to introduce you to the team members.
But what is PPC anyway??? Pay Per Click (PPC) Marketing is basically an internet advertising model used to drive traffic to websites, in which an advertiser pays a publisher each time the ad is clicked. Sounds simple enough right? To successfully integrate PPC advertising into your digital strategy, you need to get to grips with your customers, find out how they behave and where they spend their time on the internet. That's where a team like ours comes in useful. We utilise our in-depth knowledge to help companies from a range of industries unlock their full potential online.
Are you ready to meet our experts?
THE PPC TEAM:
El Capitan
Daniel Bean, Head of Digital Marketing
As the pack leader, Danny's role allows him to look at things from different viewpoints and share his expertise with the rest of the team. A family man, BBQ grill master, and 6-year MAM vet, Danny is involved in almost everything we do and has been a pillar in our growth.
Mother Pat
Patcharada Sawangsri, Senior Adwords Campaign Manager
"Oh Dear" - the mother of the gang. Pat comes with a wealth of agency experience and manages the Thai side of the PPC team. She is our reliable go-to-person for anything and she always tries to keep the team firing with a positive outlook.
DJ Mikey Mike
Mikey Herrera, Social Media Content Developer & Digital Marketing Specialist
Our fly by night, all singing, all dancing, token yankee. Mikey is the swiss army marketer, who manages the largest chunk of our PPC client bank. He also heads up all of the social content for our clients and is an integral part of the MAM PPC Team. Oh and he absolutely loves a good TV series, so hit him up about your latest Netflix and Chills.
Danish Karl
Karl Ross, Key Account Manager
He's not actually Danish! Karl has recently made the "Deadline Day Transfer Deal" from BDM to PPC superstar striker and he's taken to it like a duck to water. Comparing apples to apples, it's pretty clear he prefers his new role and having tasted the best of both worlds is really working well for Karlos Schmeichel. Looking to head up the technical side of the UK office, Karl mans our SEA office into the night.
"Bacon Boy" Base
Peerapat Musikacharoen, Account Manager
The wide boy of the PPC Team! One of four of our Google Ignite graduates who brings boatloads of life to the office and loves to flirt with the directors. Despite the bags of fun he brings, he's actually pretty good at his job too. You can often find him eating chicken in the kitchen (sorry, inside joke).
Aommy Mangosteen
Satita Charoenkun, Digital Marketing Account Manager
Another of Our Google Ignite Superstars… Aommy likes to sell fruit and properties in her spare time, and legend has it that she is a bit of a pro at golf as well. She approaches her job with a quiet dedication that resonates with her clients which helps her create strong, long lasting relationships.
Nan "The Scientist"
Natthanan Laplonluelay, Digital Marketing Account Manager
The final Google Ignite graduate of the gang. Her methodical work ethic provides her with the tools to get complicated and meticulous tasks done. She loves gaming and cats. Underneath her analytical appearance is a wicked sense of humour!
Curious George
George Tanehsakdi, Digital Marketing Account Manager
What can we say about George… The quiet and shy one of the team, but brings a lot to the room. He is an avid photographer, skateboarder and hiker, often looking for things outside the box. George likes to keep active during the working day and his step-o-meter is often off the clock!
Nan – Nun – Naan – "The Intern"
Pornchita Chotikarn, Digital Marketing Intern
The 2nd Nan in the PPC team but with a slightly different pronunciation. She has fit nicely into the team as an intern and is looking to move on to work in the hospitality industry. Although the rest of the team would like her to stay… We'll keep you posted if we convince her not to leave us.
Learn more about our Google Adwords management services or request your free audit by getting in touch with us today! Our 3-step formula (1. Campaign Development, 2. Run Campaign / AB Testing, 3. Reporting) guarantees the success of your campaigns and maximise your ROI.
If you're searching for a PPC agency, don't look any further than our champs and let them find a way to grow your business!
---
Get In Touch