A Decade of Move Ahead Media
Let's look back at the year 2010; the first Apple iPad was released, Uber went live in San Francisco, Instagram was launched, and Move Ahead Media was born!
October 2020 marks the 10-year anniversary of our company and what a milestone it is! Having started in a make-shift office in the director's kitchen, to having 50 staff members across 3 different countries, it has been an interesting ride. There have definitely been highs and lows but that is part of the fun, isn't it? Since then, MAM has helped over 1,000 clients from different sectors from hospitality, education, finance, real estate, start ups, and so much more.
MAM is the brainchild of colleagues turned mates, Tony Hooton and Martin Finn. I sat down with them recently to ask them about the beginnings of MAM and how it has become the company that it is today. Read the interview below!
Interview with the Bosses
What made you decide to start up your own company?
Tony: We wanted to have the freedom to make our own decisions on how to run a company and how staff were treated.
Martin: The MAM mission, vision and values statements sum up why we wanted our own company – to be able to deliver a work environment that achieves those sentiments.
What were your first impressions of each other when you first met?
T: I thought Martin was a top bloke that saw business the way I did. When we ended up working together in management, we made a really good team
M: Tony's reputation preceded him and he was renowned for his sales and client management skills as one of the top 3 in the company. Because he worked in a different office, I didn't have much to do with him until I was moved into operations. This led us to work closely together and developed a professional partnership, as well as a personal friendship.
What do you think sets MAM apart from other companies?
T: It's our passion and desire to make it work for our clients.
M: The reasons we started MAM – this focus on becoming a great place to work, maintaining a solid reputation and delivering for our clients.
How do you feel about this milestone anniversary for MAM?
T: Ultimately 10 years in, when I've had the chance to sit back and think about it, I am immensely proud. Especially looking at the recent impact to business from covid, to have been able to refocus the company in going forwards gives me great satisfaction.
M: When you start out with a new company, 10 year anniversaries are not thought about. We first discussed this a year or so ago and now that it is here it feels immensely satisfying – especially looking back at the rollercoaster ride we have had!
What has been the biggest challenge in the past 10 years?
T: The biggest one has been scaling the whole company from sales to work delivery across 3 countries. Coming up against challenges we hadn't considered or experienced such as managing a large workforce, different demographics of the 3 countries we work in and the behaviours of a varied client base.
M: Agree, it's definitely scaling the company. Closely followed by adapting to Google's algorithm changes and the introduction of SEM and SMM services for our clients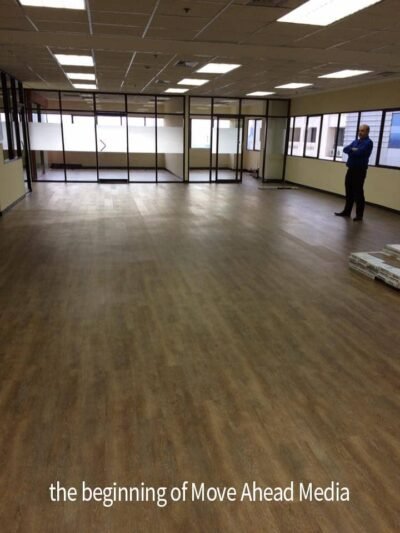 What do you hope to achieve in the next decade?
T: We hope to gain substantial growth to firmly establish MAM as a significant digital marketing company on a global scale.
M: Our aim is to scale further and build the company. I want to look back at the second decade at a much larger smoother operating company with a great reputation!
Any predictions about the future of the digital marketing industry at large?
T: Artificial Intelligence (AI) will have a lot more impact on the industry.
M: As time has gone on, the reality is that marketing hasn't changed - just the media or channel for delivering it. Digital Marketing will be impacted by technology development at a faster pace and I see marketing being even more acutely targeted.
What has been your proudest moment - both in personal and professional lives?
T: Professionally, it's looking back at starting a business from my kitchen table and getting our first clients on board and delivering them results. Personally, it's having my children in the early days of MAM and being able to provide for them.
M: Professionally, the 10 year anniversary is up there because it is on the back of a worldwide pandemic that has impacted so many businesses and we are still going! Personally, starting a life with a family in a new country.
What's the most important lesson you've learned along the way that you would like to share with our readers? Any words of wisdom?
T: Recognise what your personal strengths are and build a team around you that compliments your abilities!
M: In relation to business, be flexible and be able to turn on a sixpence. You never see the pitfalls you just have to deal with them.
What's your message to clients?
T: MAM is constantly striving for better services and strategies to deliver results to you and be at the forefront of the industry. And thank you!
M: Wherever you are in your business journey, you are important to MAM and we can walk the path with you.
What's your message to the staff?
T: Some have been here from Day01 while others are fairly new. We are looking to continue to grow the company and share the success of MAM with you all.
M: Over this last year, thank you for supporting the company with your loyalty, teamwork and professionalism. We highly appreciate it!
Martin and Tony, from all of us at the Move Ahead Media team, we would like to convey our deepest appreciation and gratitude to you again! 10 years is an amazing feat and this success is very much deserved by you both. You have created a company that encourages growth, learning, ambition, team work, respect and the office is just a fun and positive environment to work in. Thank you for guiding us through a worldwide pandemic and helping us come out stronger and more determined. We couldn't ask for better bosses.
Here's to the next ten years! Think Ahead, Move Ahead!
---
Get In Touch