Introducing Our Graphic Design and Content Creation Services
Making your company recognisable isn't straightforward. You need to get your marketing content in front of as many people as possible, which means taking advantage of marketing channels ranging from social media to Google Ads. More importantly, you need to make sure that every time somebody sees your content, whether it's a banner ad or a webpage, they think of your company instantly. That's why graphic design is so crucial when it comes to content creation. You need to create an image for your company that reflects who you are, what you do and your values. From your logos to your banners and email footers, your graphics need to remain consistent while establishing you as a leading, trustworthy business.
At Move Ahead Media, our in-house agency graphic designers and content creators can develop a powerful brand for your business. We're highly experienced, possess knowledge of the latest best practices and utilise the most advanced software applications available to create graphics for marketing and branding materials including logos, banner adverts, videos, stationery, letterheads, labels, business cards, signs and much more. We understand how to analyse your target audience in order to design graphics that guarantee to make you one of the most recognisable companies in your industry. Whether you're just starting out in Bristol or need to bring your company's image into the 21st century, we can help you.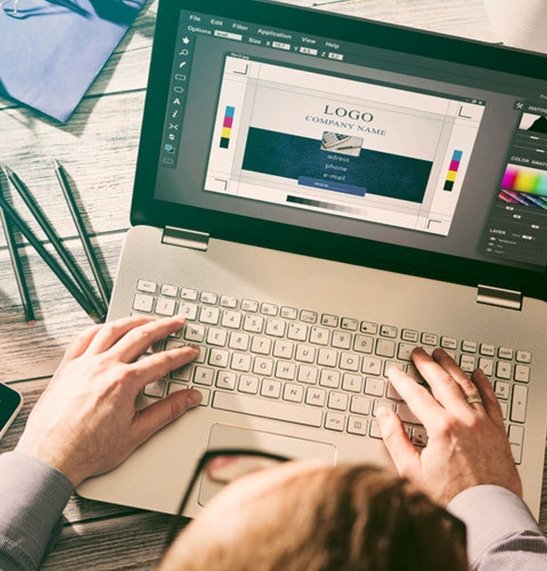 The Importance of Powerful Branding
As a long-established digital agency that's worked for businesses from all corners of the globe, we specialise in creating graphics and content primarily for online advertising. Whether you need custom images to accompany your social media posts, infographics for your blogs, a new logo, a web design revamp, a banner display ad or a content marketing strategy, you can trust our experts to handle the task. You can also use all the branding materials and images we create for your company across traditional advertising platforms, such as TV and billboards. If you want to learn more about the opportunities that our graphic designers can open up for your company, we hope to hear from you.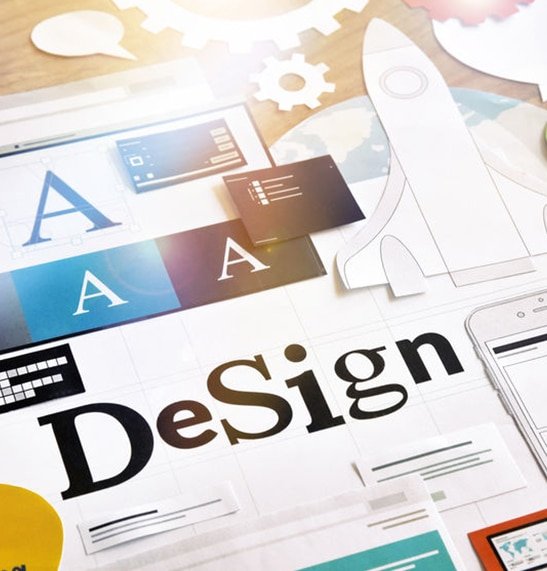 Some companies attempt to create a brand image without help from an agency for budgetary reasons. However, as so many entrepreneurs find out, investing in professional graphic design and content creation services can pay dividends. When branding your company, you need to think about:
It may sound like common sense, but you shouldn't simply choose your website or logo's colour pallet based on what you prefer. You need to think about which colours will ensure customers view your business in its best light. Does your choice of colours reflect what you do as a company? Are there any colours that clash or distract prospects away from marketing content? If you have a colourful logo, will it look just as recognisable in black and white? These are all the questions you need to ask yourself regarding graphic design. If you don't have years of training under your belt, we encourage you to learn about our leading graphic design service.
Your logo is what gives your brand identity. It needs to stand out and, of course, stick in people's minds, reminding them of your company every time they see it. In our graphic design studio, we have state of the art equipment and the tools to carry out in-depth research to create a logo that is guaranteed to work wonders for your business.
While you'll need to create a variety of graphics for different purposes, you need to make sure your branding remains consistent. Our content creation experts know how to create written content, graphics and banners that will make your company instantly recognisable. People are much more likely to invest in the products or services of businesses they trust. If you want to prove you pay attention to detail with everything you do, you should partner with our agency-based graphic designers and content creation experts in Bristol. Call us, and we'll explain how our service will bring you a return on investment.
All the world's leading companies know that graphic design plays a prominent role in raising brand awareness, expanding their customer base, generating long-term interest in their business, and boosting their bottom line. If you want to do the same for your company, give the experts at our agency a call.
Choose Move Ahead Media for Graphic Design
At Move Ahead Media, we've already successfully branded businesses throughout Thailand, Australia and the UK for over a decade, and we've since grown to become one of the most trusted services in our industry. Our team of qualified and highly trained graphic designers are genuinely passionate about what they do, and they always remain up to date with the latest best practices. Moreover, our research team guarantees to create you a company image that will drive your business forward.
In addition to graphic design, our experts specialise in all forms of digital marketing. Our services include Google advertising, Bing Ads, content marketing, social media advertising, content creation, video production, banner advertising, retargeting and more. By performing an in-depth audit on your current online efforts, we can identify strengths and weaknesses in order to optimise your campaigns and bring you a higher return on your investment. If you want to learn more about our services, don't hesitate to call us.