Introducing Our YouTube Ads Service
YouTube is now one of the most powerful marketing tools on the web thanks to its immense popularity. Every minute, around 300 hours of videos are uploaded to YouTube. In a single day, around 5 billion YouTube videos are watched by people from all corners of the globe. However, it's not just YouTube's huge userbase that makes it such an effective advertising tool. One of the best benefits of YouTube is the sheer number of ways in which you can utilise it to market your business, whether you're targeting customers in your local area or an international audience.
If you're unfamiliar with YouTube's various advertising models, you might think that skippable videos and banners displayed at the bottom of other videos are the only ways you can use the platform to advertise your business. While those two methods can be highly effective, there are other ways you can utilise YouTube to maximise your brand awareness and leave a lasting impression on viewers. YouTube takeover campaigns and YouTube Masthead adverts can both pay dividends, depending on your goals. However, you need to carry out in-depth research and study a range of data points to make sure your adverts are seen by the right people, which is where our experts come in useful.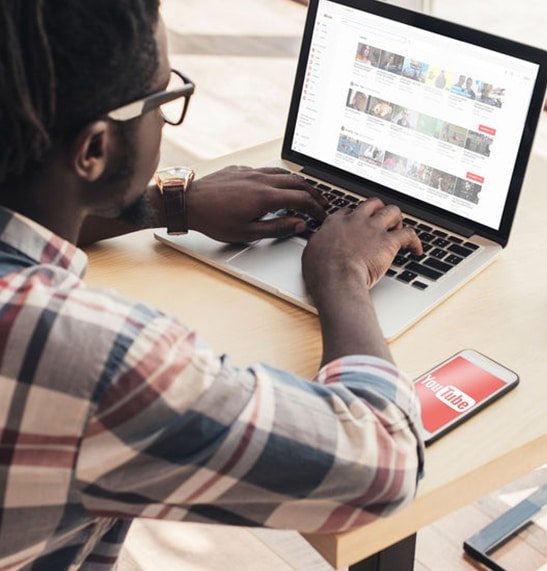 YouTube Advertising Explained
At Move Ahead Media, we know how to develop long-term YouTube marketing campaigns that guarantee to work wonders for your company in the UK. If you want to guarantee the success of your campaigns, you need to know which advertising methods are available on YouTube. Some of the most popular advertising channels include: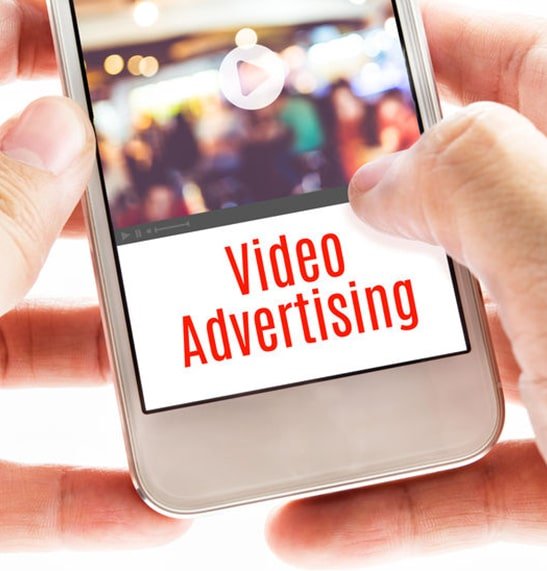 YouTube gives companies the option to take over its entire homepage with advertising for 24 hours, which is a highly effective way to boost your brand awareness. We can make sure you only take over the homepage with advertising targeted at people in your area. We can also develop exceptional content in the form of banners and videos to maximise your click-through and conversion rates.
While a YouTube Homepage Takeover campaign allows you to target potentially millions of customers for an entire day, a video page takeover enables you to create more targeted dynamic adverts that guarantee to leave a lasting impression. You can create an interactive video and make sure all the related videos to the right of the screen direct to your company adverts. You can also move things around on the page to make your adverts more interesting.
The YouTube Masthead is an advertisement on the homepage that doesn't get hidden in the corner of a page or appear layered over other videos. Essentially, a YouTube Masthead ad is like an online billboard for your business. You could get your business in front of up to 60 million people per day by creating a Masthead advert. If you want to find out whether your company could benefit from a Masthead ad, you should call our agency experts.
Essentially, YouTube display ads are banner advertisements that are positioned to the side or underneath a video.
These adverts appear at the bottom of a video. It's crucial to make sure your ad appears on videos that are relevant to your products or services in order to maximise your click-through rate and return on investment.
If you use YouTube, you've probably noticed the skippable ads that play before the video you want to watch. These are called TrueView ads and creating compelling content for them is essential if you don't want them to be ignored.
Similar to TrueView ads, Pre-Roll Ads appear before a video begins, but they're not skippable, which is why they're usually shorter. Because people have no choice but to watch these short adverts from start to finish, they give you an excellent opportunity to get your message across to a vast number of potential customers.
Understanding all the different YouTube ad campaign types can be challenging, especially the more modern forms such as Takeover ads. One example of a highly effective page takeover campaign was executed to promote The Expendables. A video interview with Sylvester Stallone suddenly turned into what appeared to be a scene resembling the movie. Stallone shoots icons and video tabs off the YouTube page before encouraging viewers to pre-book tickets.
Even if you have an in-depth understanding of YouTube advertising, you won't make your budget stretch as far as possible if you don't know how to monitor and optimise your campaigns. Our experts frequently analyse data points including average cost per view, competitor activity and more to give you the upper hand. If you'd like to learn more about our YouTube Ads service, don't hesitate to call us.
Trust the Experts at Move Ahead Media for YouTube Advertising
At Move Ahead Media, we've been creating a broad range of YouTube advertising campaigns for companies in the UK, Thailand and Australia for many years and have a proven track record of success. Thanks to our expertise and excellent reputation, we're quickly becoming one of the most trusted online advertising agencies in Bristol. We'll get to know your company and goals so that we can tailor a bespoke strategy that will take your business to new heights. Whether you need some simple but striking YouTube display ads or want to maximise your exposure via YouTube Masthead or YouTube Takeover marketing, we can help you.
As a holistic digital agency in Bristol, YouTube Ads is just one of our specialities. We also excel in on and off-page SEO, PPC, social media advertising, content marketing, and much more. Our in-house team of agency professionals can create a comprehensive, long-term and adaptable strategy for your business. If you want to find out how we can help you just like we have so many others, we look forward to hearing from you.