Introducing Our Leading Content Marketing Service in Bristol
Content marketing is an affordable yet highly effective way to boost your company's online presence, generate leads and convert those leads into paying customers. However, content marketing is only useful if you know how to develop a targeted strategy. Simply posting blogs about your services and latest company news isn't enough to gain the upper hand over the competition. You need to understand how to publish content that captures potential customers at each stage of the buyer's journey.
Specifically, you need to create fresh, unique, engaging and useful content that communicates with your potential customers in a way that resonates with them and keeps their attention. That means you need to research your target audiences, create buyer personas, perform in-depth keyword research, find out how your potential customers interact with the online world, and much more. The more you know about your customers and their behaviour, the easier it will be to develop a content marketing campaign that guarantees results. If you're unsure of how to implement a strategy or utilise the most advanced online analytical tools to your advantage, you might want to partner with our experts.
...Read More
At Move Ahead Media, we've been content marketing providers to countless companies from a broad range of industries for well over a decade. Since our inception, we've not only helped people generate new leads through the power of content marketing but also attract subscribers, dominate the search engines and take their businesses to unprecedented heights. In addition to blog writing services, we specialise in video creation, graphic design, web development, social media advertising and much more. We're a content agency that can create a bespoke online marketing strategy for your business, and we have a proven track record of success.
Content marketing is becoming increasingly essential for all businesses regardless of size. However, many company owners in Bristol and throughout the world don't fully understand this modern advertising concept. Content marketing is about engaging with your customers, building trust in your services, establishing yourself as an authoritative figure in your industry, and rising above the competition by creating a strong online presence. If you want to find out how SEO content marketing can benefit your business, we encourage you to contact us. We'll gladly book a consultation so that we can detail the numerous advantages associated with our content marketing and writing service.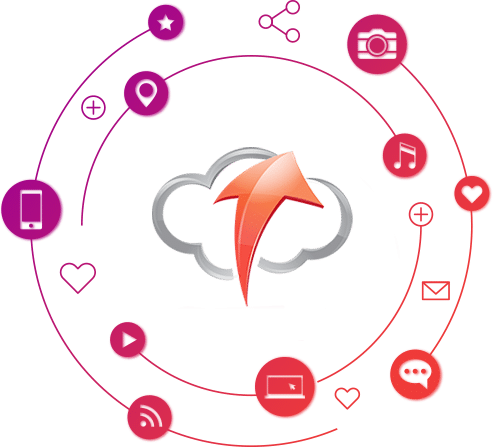 Our Content Marketing Service Options
Article writing is a core element of any content marketing strategy, but the most successful campaigns incorporate more than just written words. On the internet, people engage with content in different ways. Some people enjoy reading in-depth articles that cover an entire topic matter while others prefer reading bite-sized articles or getting information from videos, images or infographics. As a top-rated digital content marketing company in Bristol, we know how to tailor a strategy that will bring your business a significant return on investment. Here's an overview of what we offer – don't hesitate to contact us for more information.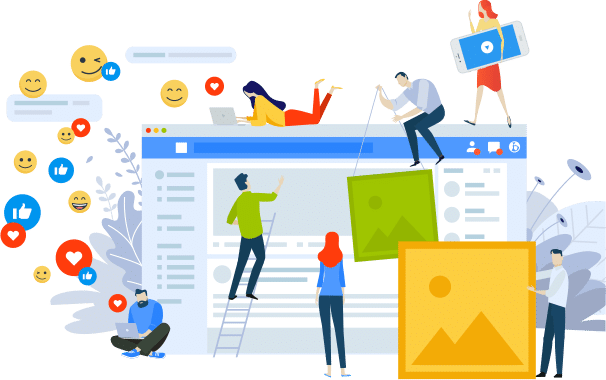 Your content marketing campaigns need to reflect your company's branding. You need your message to stick in people's heads. While it's possible to achieve this by writing engaging content that's stylised to resonate with your potential customers, the best way to make your company a force to be reckoned with is to harness the power of imagery.
Experienced graphic designers know how to give your company a respectable and trustworthy image. Not only can they assist with the branding of your website, but they can also create graphics to bolster the readability of your articles and social media posts. The bottom line is – if you want to maximise your readership and lead-generation capabilities via content marketing, you need a graphic designer who knows your company and target audience.
At Move Ahead Media, our in-house team of graphic designers have helped industry-leading brands bolster their online presence. Whether you want to improve your social media click-through rate with eye-catching infographics or minimise your bounce rate by giving your web design a revamp, we can help you, all the while creating a holistic content marketing campaign that will establish you as an industry leader.
You undoubtedly have thousands or even millions of customers that would much rather hear what you have to say than read your articles. Web giants including YouTube and Facebook have enabled just about anybody to publish videos online in real-time. While some people post videos just for fun, your company can develop videos with a mission to bring in new customers. Provided you work with a highly experienced content marketing agency, you can make sure your videos look professional and make an impact.
The best thing about posting videos online is that they can be seen time and time again by new customers. Once published, there's no reason for your videos to disappear, and you can remarket them to get the most from your investment. Thanks to modern technologies such as video-editing tools and UAVs, creating videos that look as if they were produced in a Hollywood studio is now straightforward – provided you know what you're doing. Find out how the experts at our content marketing agency can remove the stress from video production by calling us today.
If you own a showroom, hotel or spa, you probably already know that the best way to secure new customers is to take them on a tour through your establishment. But how can you show customers who aren't currently in Bristol what you have to offer? Of course, you can use written content and photos to give people an idea of what your company provides. Or, you can use the internet to your advantage and take prospects on a digital tour of your premises.
Thanks to 360 video production (think 'Street View' on Google Maps), you can take potential online customers on a guided tour of your property after business hours, enabling you to generate interest in your company even when your doors are closed. Best of all, 360 videos allow your customers to walk through your property at their own pace from the comfort of their own home. Increasingly, 360 videos are becoming one of the most effective content marketing tools.
Why You Should Choose Our Content Marketing Service
At Move Ahead Media, we're an SEO content marketing company that takes the time to understand your business and your goals. We also carry out in-depth research into your customer base, target demographics, keywords and more to develop a marketing strategy that will see your company grow. In the past, we've helped businesses in the UK and Australia boost their online presence, increase their bottom line and establish themselves as content marketing leaders in their industry. Now, thanks to having a regional office in Bristol, we can do the same for you.
We always remain up to date with the best and latest SEO practices concerning content marketing. Our blog writing service enables you to capture customers at the beginning of their journey, not just at the point of purchase. By posting a series of blogs that provide your customers with useful information, we can position your company as a useful resource rather than just a business seeking to increase its profits.
...Read More
Content marketing, blog writing and video production are just some of our areas of expertise. We also specialise in social media advertising, PPC, web development, Bing Ads and so much more. We can integrate your content marketing campaigns into your long-term digital strategy so that you can watch your company grow without having to lift a finger. Moreover, we'll ensure your communications remain consistent regarding style and tone to give your brand a boost. Whether you want to reach new customers by providing useful advice or establish yourself as an authoritative figure in your niche, we've got you covered.
All content marketing strategies should aim to help you build backlinks and brand awareness while increasing your customer base and boosting your reputation. If you want to learn about how we can develop a campaign that includes writing services, webinars, videos and much more, we'd love to hear from you. Find out why we're quickly becoming one of the most trusted web content writing services and online advertising agencies in Bristol by calling our team of experts today.